Thursday, April 28, 2016
SU Students Find Success in National Poetry, Story Publications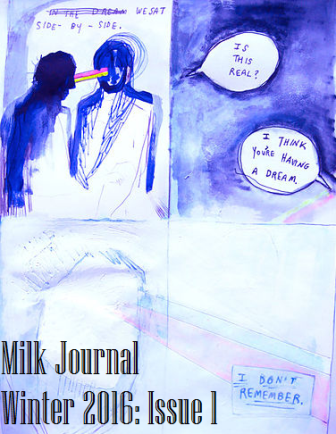 SALISBURY, MD---As the Academy of American Poets marked its 20th annual National Poetry Month this April, Dr. John Nieves of Salisbury University's English Department made sure his students were not just writing good poetry, but learning how to get it published, as well.

On the creative writing side, Dr. Susan McCarty has taken a similar approach in encouraging young writers to submit their works. In the past three years, their students have published more than 150 poems and short stories in national peer-reviewed journals and literary magazines.

Dozens have been accepted to attend national writers' workshops at well-known institutions such as the Vermont Center for the Arts. They also have been accepted to M.F.A. programs — many with full funding — at schools including New Mexico State, Western Washington Northern Arizona universities, the University of Idaho, and the University of Nevada, Las Vegas. Three have created their own literary journal that already has gained a nationwide audience. And one has been nominated for the prestigious Pushcart Prize in poetry.

"We are competitive with, if not ahead of, many M.F.A. programs," said Nieves.

Illustrating the point, he noted that poems from six SU students have been selected to appear in an upcoming issue of the poetry journal Slipstream while "most schools are lucky to have one overall."

They are among more than 30 accepted poems and stories from SU students this year alone.

"It's been a really big semester for us," he said.

If there is a secret to their success, Nieves and McCarty are happy to share. In fact, it's their willingness to share that has led many students to their first acceptances.

They introduce students to journals and, if asked, assist them with the submission process. They also give students the chance to interact with editors and publishers from many journals, as well as other poets and writers, via in-class Skype sessions.

"It's a matter of giving them the tools and letting them find the outlets that are interesting to them," said McCarty. "We both work on making students aware of the opportunities that are out there."

One of the most important is the chance to interact with others in the field.

"To be a successful writer, you can't just work alone in your office or your basement," McCarty said. "Eventually, you have to join a group to learn about the literary community and be part of it."

The students who have seen the most success are the ones who have continued to work on their writing and submissions outside the classroom, even after the semester is over.

"What impresses me is the students' understanding of what they have to do," said Nieves. "The 'quit' just isn't in them."

One of those students is Charlotte Covey, a senior English and psychology major from St. Indigoes, MD. Last year, she joined fellow senior and Pushcart Prize nominee Kathryn Merwin, and recent graduate Erin Traylor to form the online literary journal Milk. The first issue debuted just over four months ago, on New Year's Day.

The trio came up with the idea while accompanying Nieves to last year's Association of Writers and Writing Programs conference in Minneapolis. Attracting submissions for an unknown publication, however, as not easy. They advertised on Facebook and Yahoo's Creative Writers Opportunity List. They also asked Nieves to reach out to some of his contemporaries.

Their persistence paid off. The inaugural issue featured 22 poems (including three by Nieves) and seven short stories. The literary world liked what it saw. Submissions for the second edition, scheduled for release in July, have not been a problem.

The experience allowed Covey to see the process from a new perspective after having more than 20 poems published by over a dozen journals as an SU student. That feat alone is something she never dreamed would happen before she took Nieves' class.

"He calls us his 'undergraduate grad students,'" she said. "When we talk to other students at conferences, it's amazing how much we have published. It's very unusual for an undergraduate program, but very exciting."

The students are learning from some of the best. Nieves' debut poetry collection, Curio, won the prestigious Elixir Press Poetry Award. He also has received the Indiana Review Poetry Prize.

McCarty's short story collection Anatomies was one of only nine books nationwide named one of Esquire magazine's 2015 Summer Reading List. She recently was the only Eastern Shore recipient of the Maryland State Arts Council's 2016 Individual Artists Award.

For more information call 410-543-6030 or visit the SU website at www.salisbury.edu.