Wednesday, December 21, 2011
SU Students Excel in World Collegiate Sales Open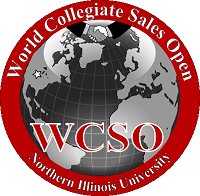 SALISBURY, MD---In the business world, competition is key.

Students from Salisbury University's Franklin P. Perdue School of Business, coached by Dr. Howard Dover of the Management and Marketing Department, recently joined other students throughout the nation during the World Collegiate Sales Open.

Designed to mimic real-world activities that a sales representative would need to master, the event is a multiple-round competition to determine the best sales students.

During the first round of competition, over 200 students left two voicemails, and the top 120 were selected for round two to make an appointment call to a real person. The top 60 contestants were then selected to compete in the third round, where they made sales calls using the telephone and Adobe Connect.

Ten percent of the third-round competitors were from SU. This group of marketing students included junior Amanda Abbott, and seniors Ryan Baroody, Jessica Beever, Bryan Kratz, Autumn Norain and Ashley Ramirez.

Additional SU competitors, who were in the top 120, included seniors Makenzie Callaway, Joseph Nohe and Phillip Sheppard.

Two SU students, Kratz and Norian, advanced to the final rounds, scheduled to be held at Northern Illinois University in February. Only 20 students worldwide earned that distinction.

SU also fared well at the National Sales Challenge earlier this semester, defeating teams from Florida State, Baylor and Purdue universities, among others, to place seventh in the United States.

Most SU students competing at these events have worked with corporate partners and have taken advantage of training sessions offered by their partner firm, the Knowland Group. Students were also offered training sessions by their sales coach, Dr. Howard Dover of the Management and Marketing Department.

For more information call 410-543-6030 or visit the SU Web site at www.salisbury.edu.