Thursday, February 9, 2017
SU Student Volunteers at School in India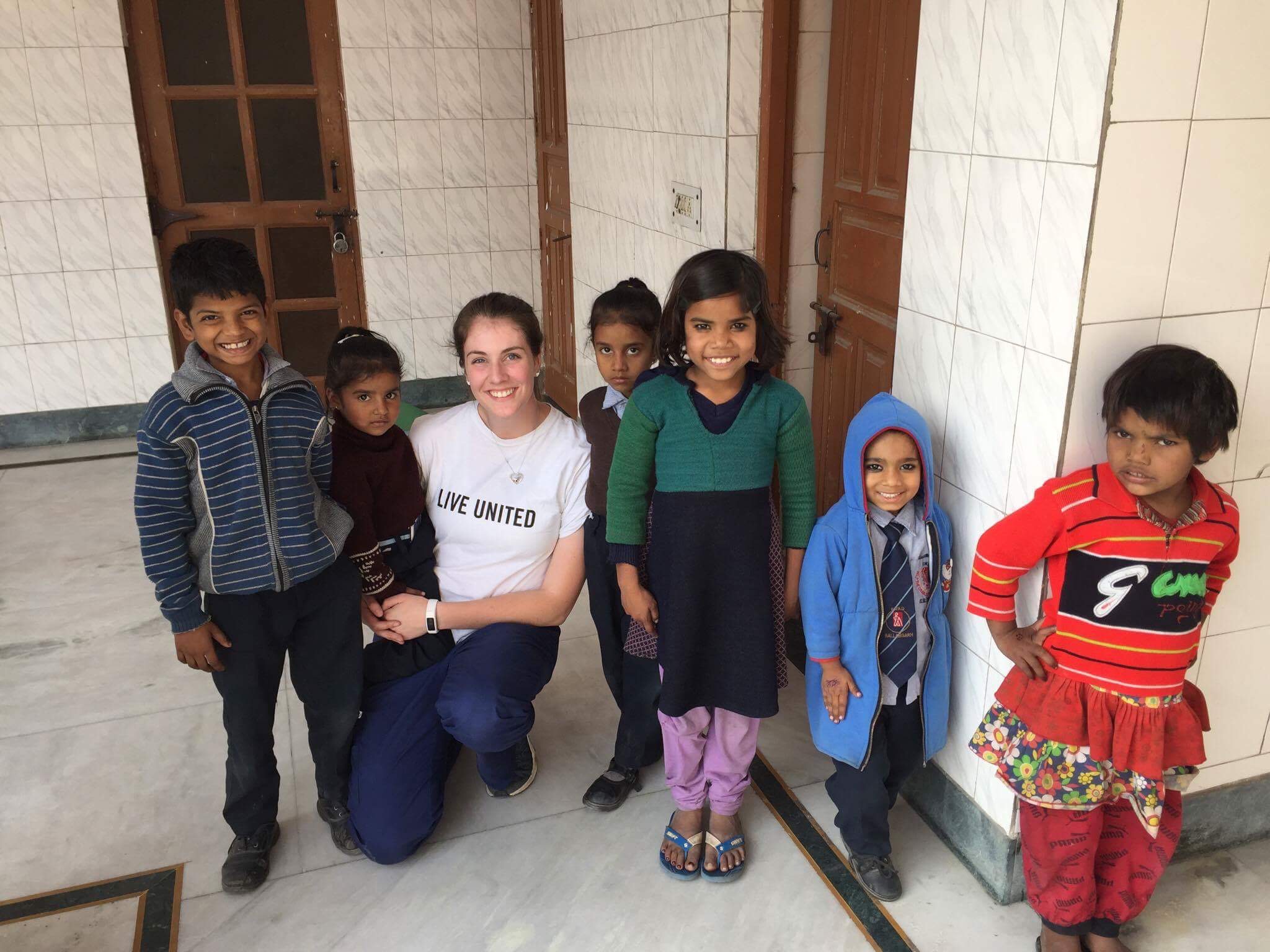 SALISBURY, MD---For Salisbury University sophomore Eleanor Brown, "winter break" is a misnomer.

She spent her time off volunteering in New Delhi, India, teaching "slum and street" children at a school that serves those with disabilities and low incomes. The experience, she said, was "life-changing."

"I had no idea of how much I would learn," she added.

The four-week project was the perfect fit for Brown, who is pursuing a dual degree in social work and political science, and a psychology minor, and serves as volunteer coordinator for SU's Student United Way chapter.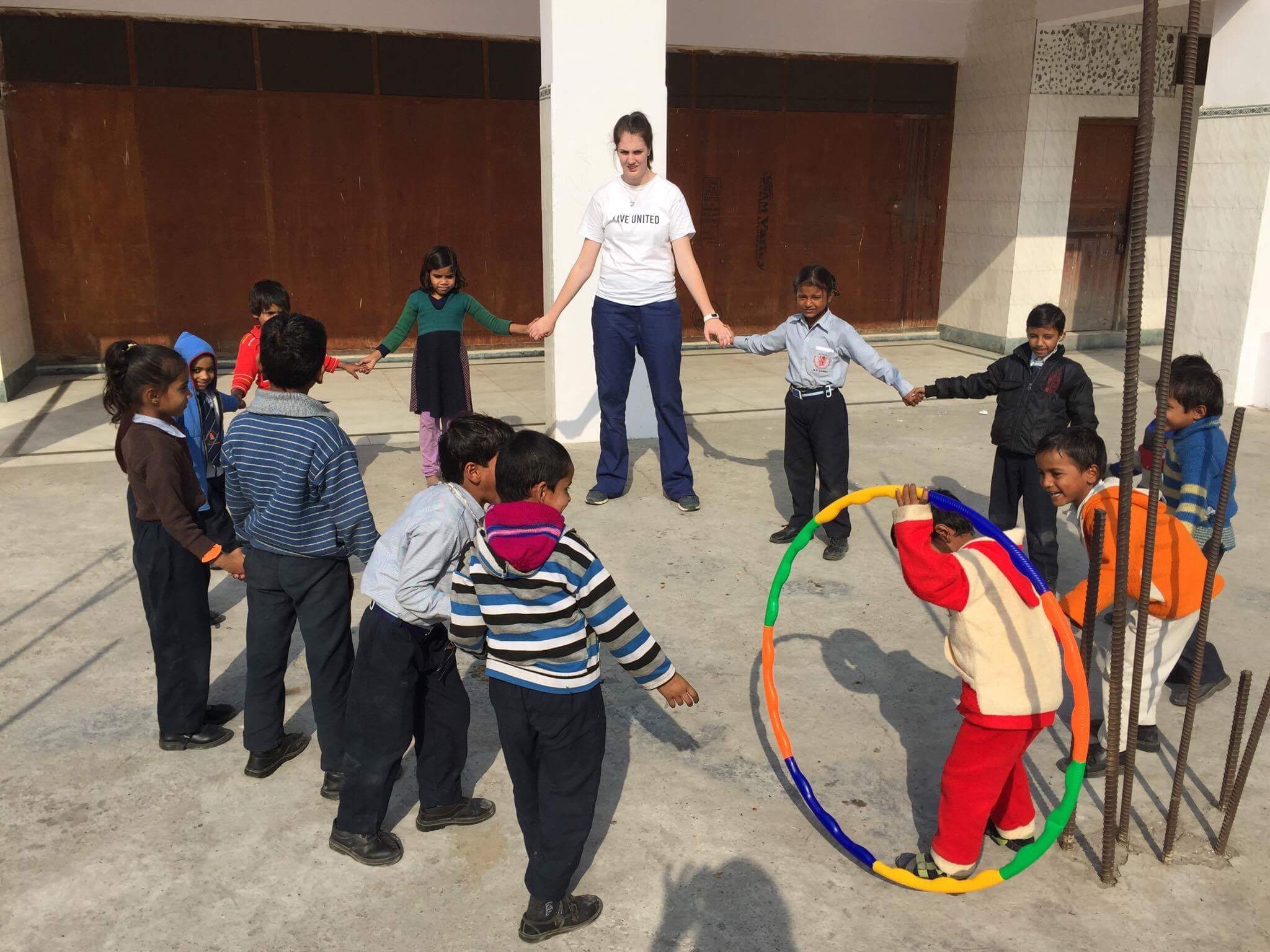 Organized by International Volunteer Headquarters (IVHQ), a travel company that coordinates volunteer placements for college students and young professionals, Brown's program began with a week of orientation. She took Hindi language lessons and visited historic sites, including tombs, temples and the Taj Mahal. She also stayed with a host family (who founded the school), allowing her to become immersed in the culture.

The highlight of her experience, however, was working with the children, who were eager to learn. "Smiles were always a universal language," she said. "The children had such a positive influence on me."

Brown brought some school supplies and games, including a hula hoop, ball and bowling set, from home to donate. "The whiteboards," she said, "were a huge hit."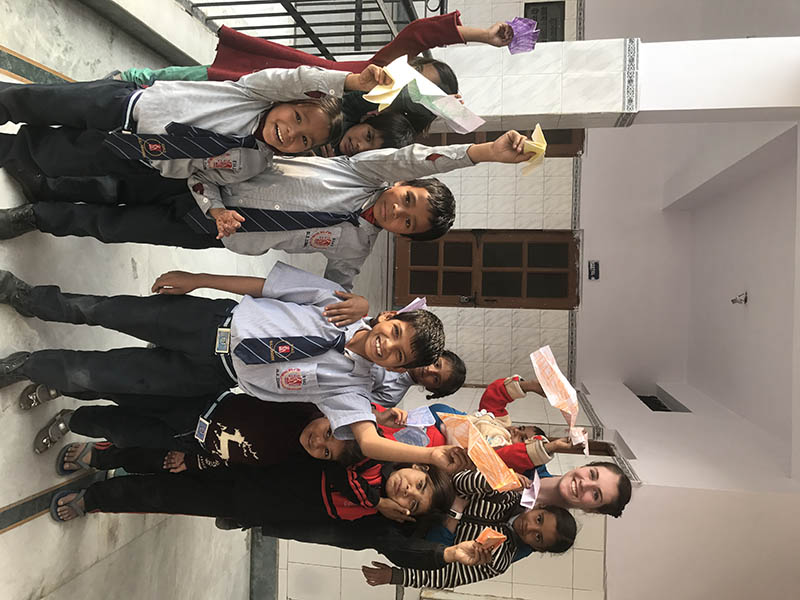 According to IVHQ, there are over 100 million children living on the streets and in slums in India. Volunteer projects like Brown's provide them with a basic education through lessons, games, one-on-one support and other activities, such as art and sports.

One day, Brown taught her students how to make paper airplanes for the first time. She said: "Their smiles were huge. When it came to the time to throw their planes off the top level of the school, some of the children were apprehensive. They were fearful of the planes breaking. Two boys went first, and then all of the other children followed. They kept saying 'Ma'am, Ma'am' to make sure that I had seen their plane fly."

For Brown, the experience solidified her career path and degree choices. She saw how social work plays a role in non-governmental organizations (NGOs) like the school, which provides children with meals, uniforms, transportation, supplies and other family resources. She also saw the need to politically advocate for and protect educational opportunities for children.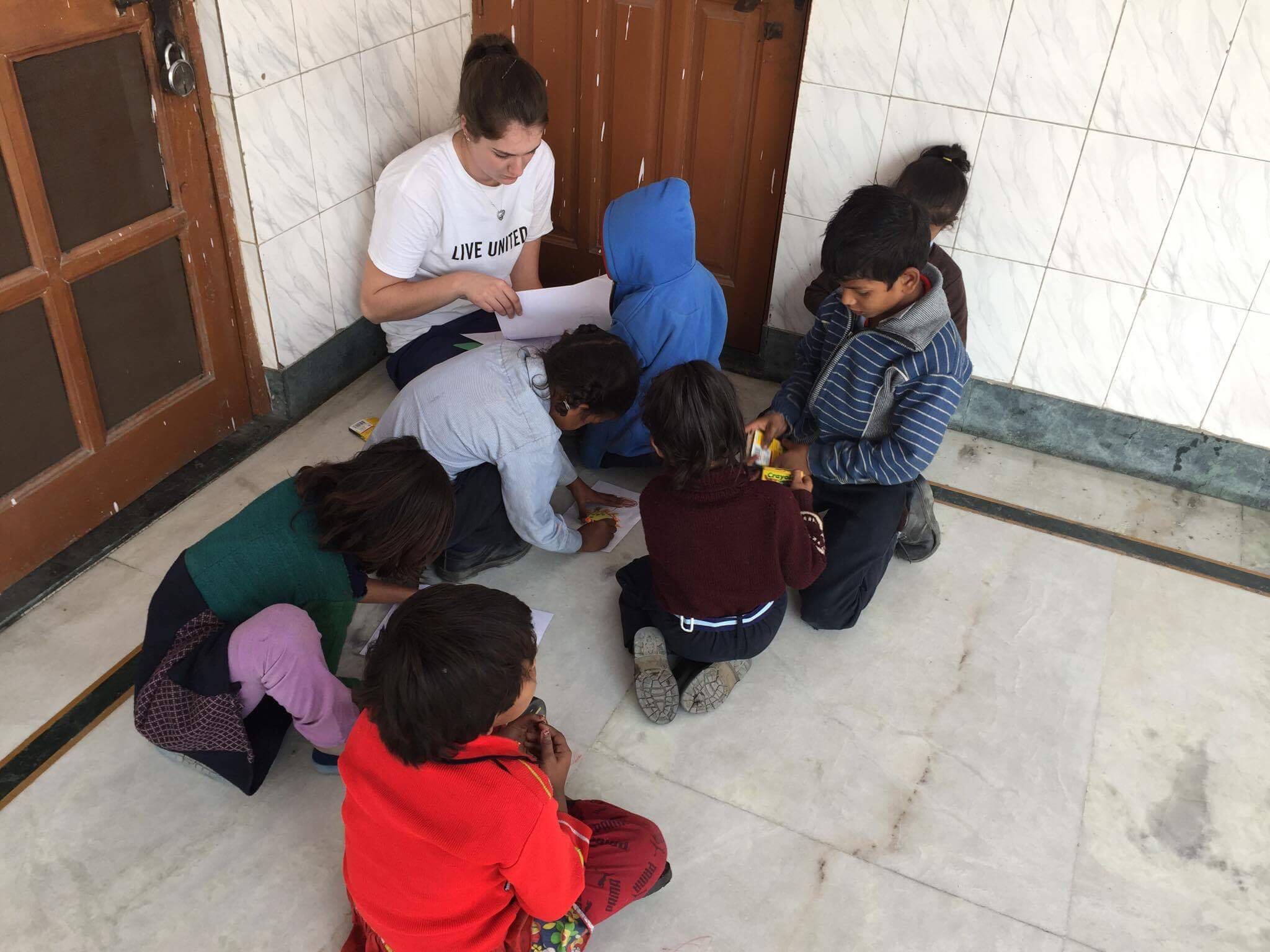 "Seeing the children appreciate everything we brought and taught proved to me that the little things in life are so important," she said.

The school, which relies on grants and corporate donors for funding, also reminded Brown of her work with the United Way – the world's largest privately-funded nonprofit, dedicated to building communities by focusing on education, health and financial stability.

Brown will continue her efforts with that organization back in Salisbury this semester. In addition to serving on the executive team for the student chapter, she also has been hired by the United Way of the Lower Eastern Shore for a paid internship.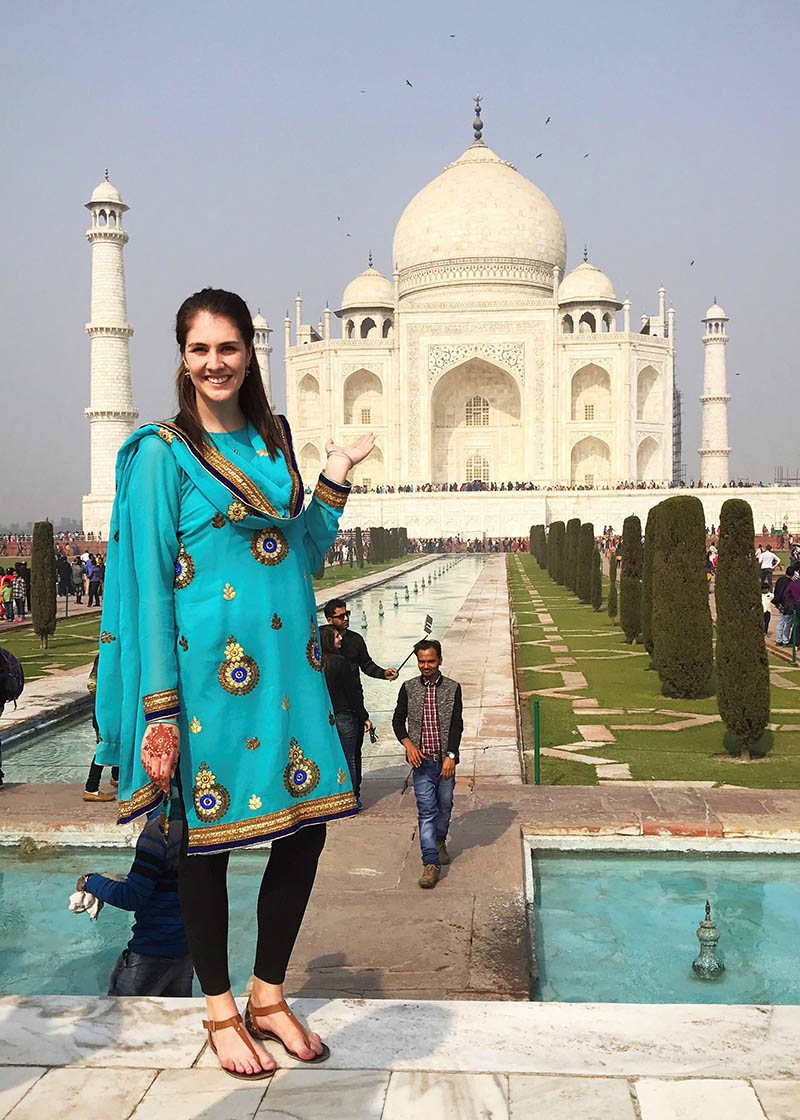 "Eleanor is true gem (and a go-getter) and I know this is all just the beginning of her journey in making a wonderful difference in the world we live in," said Kacey Decker, the organization's donor relations coordinator.

Funded by a Volunteer Generation grant from the Maryland Governor's Office on Service and Volunteerism, Brown will assist two managers with Volunteer Center services, including to help other area nonprofits develop their own volunteer programs. She also will try to maximize use of the United Way's Get Connected online tool.

On campus, she will continue connecting SU students with ways to volunteer. The student chapter is a partnership between the University and United Way, and was the first of its kind in Maryland when it was founded in 2013. During the 2015-16 academic year, members gave over 2,500 community service hours, directly impacting close to 3,000 Eastern Shore residents, Decker said.



No stranger to being abroad, Brown was born in England and moved to the U.S. when she was nine, growing up Ijamsville, MD. A member of SU's Honors College, Brown is one of its ambassadors, has written for The Saunterer, and is beginning research and data collection for her thesis. She is the SU student representative for the National Association of Social Workers-Maryland Chapter, and attended an NASW Student Leadership Conference. She also is secretary/treasurer for SU's Social Welfare Action Alliance, a student organization focused on social, racial, and economic inequalities. Weekly, she leads book discussions with inmates at Eastern Correctional Institute. As an incoming student, she participated in SU's Acadia Adventure program.

For more information about SU, call 410-543-6030 or visit the University's website at www.salisbury.edu.