Monday, October 31, 2016
SU Student NAACP Chapter Hosts 'Justice for Peace' Rally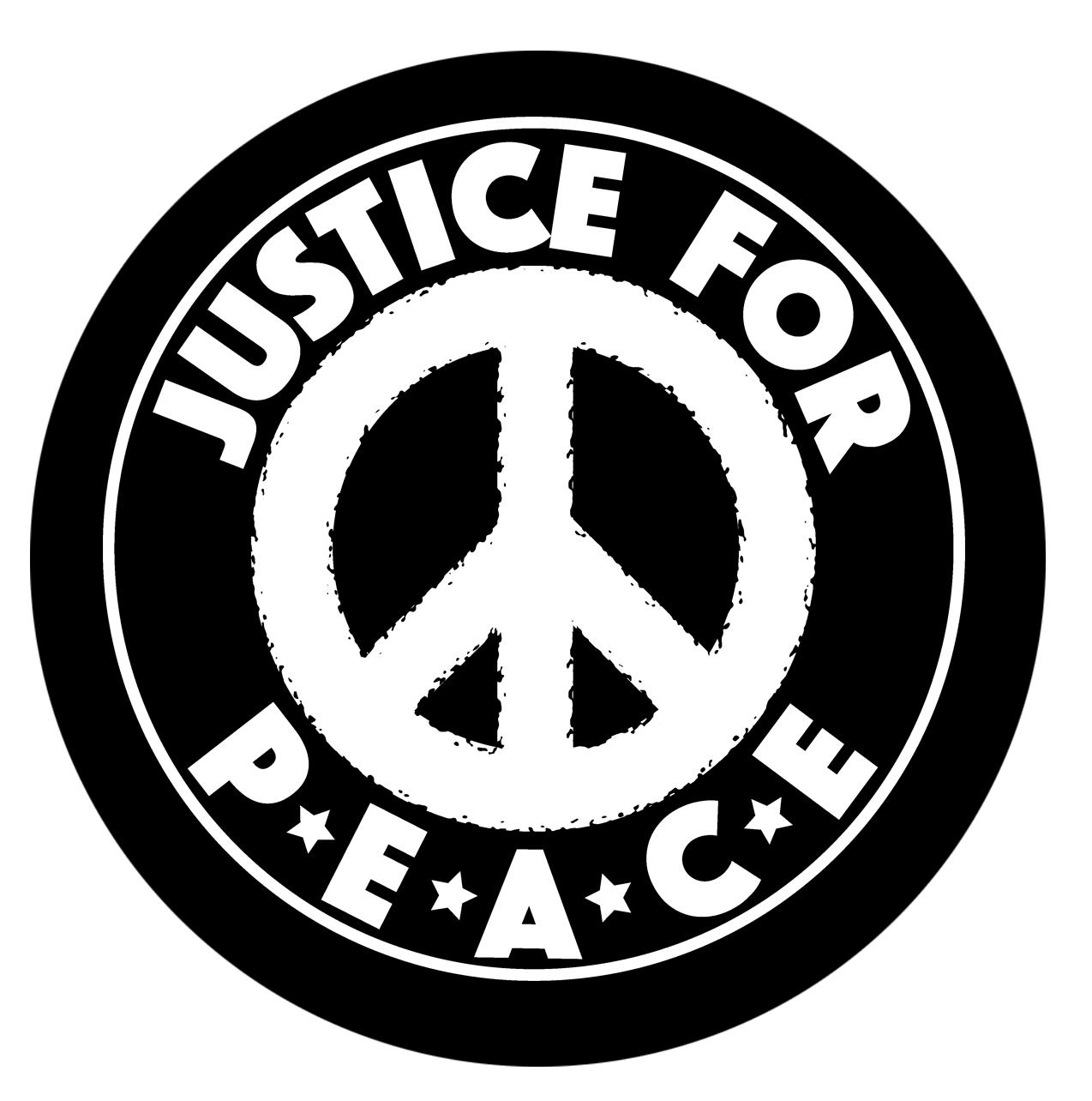 SALISBURY, MD---Using literature, music, testimonials and the power of the symbol, Salisbury University's student NAACP chapter conducted a "Justice for Peace" rally Friday, October 28, followed by a memorial candlelight walk around the periphery of campus.

The rally came after weeks of student research into incidents where people had lost their lives as a result of interactions with law enforcement. "By engaging our interested students to first do the research into these shootings, getting more explicit details than those available in news bites, their actions are properly informed and supported with knowledge of the law and of the material details of the specific cases," said Dr. James King, associate professor of English and student NAACP advisor.

Those in attendance were encouraged to envision peace through revisiting law enforcement training and community policing. "We support our campus and local law enforcement agencies, and understand the vital role they play in maintaining the safety and security of our communities, our homes and our lives," added King. Justice for Peace is intended to urge police and others nationwide "to review the methods they employ in the practice of community policing, and reflect on the necessity of change of these methods to better meet the needs of the populations they serve."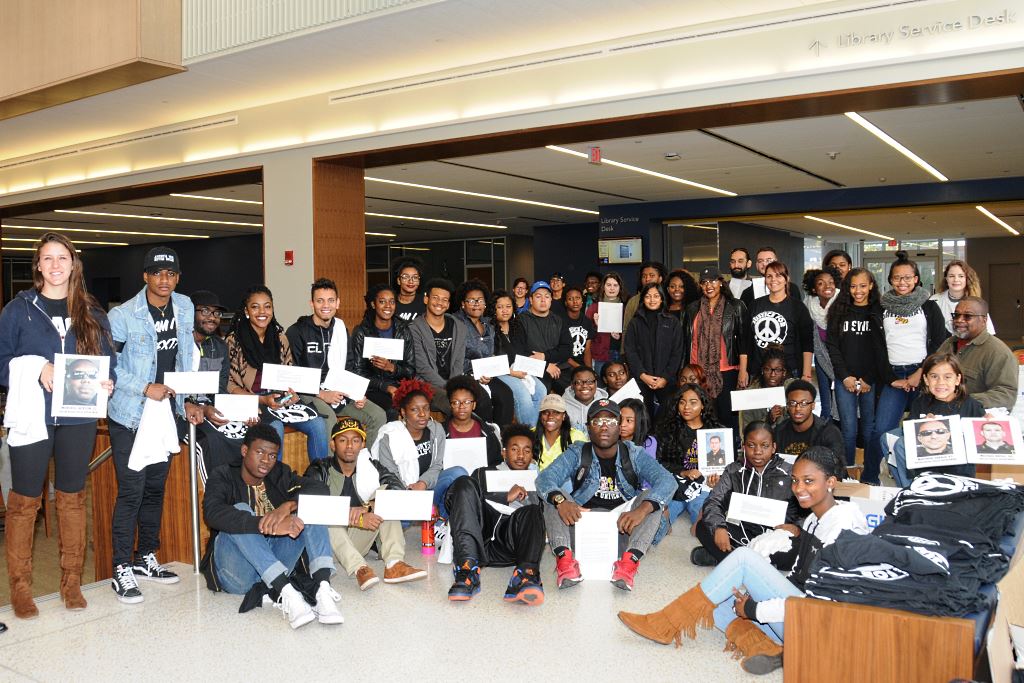 About 50 students wore shirts with a crosshair in the location of an actual wound suffered by a citizen at the hands of police. The students carried placards with information about each victim. There were also placards for police who had been shot by citizens. (Pictured, right, are participants with their placards.)

Because research showed that often those shot by police were found to have some mental disability or disorder, the needs of training for dealing with the differently abled was part of the rally.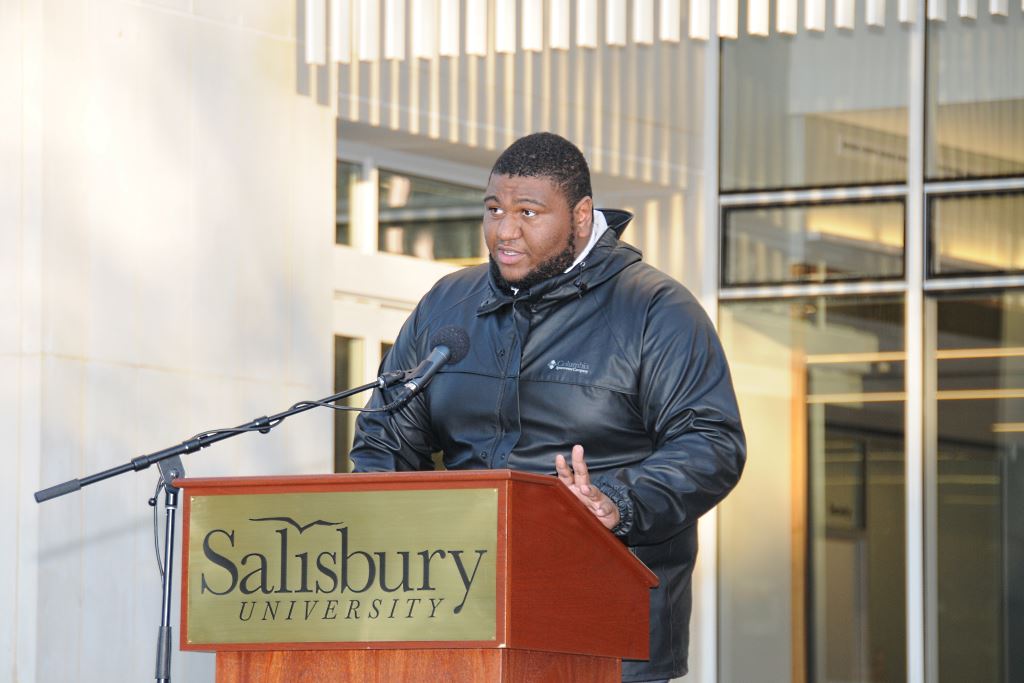 Students assembled on the steps of the Guerrieri Academic Commons wearing the white shirts. As a bell tolled, students walked into the audience assembled in Red Square and laid down, with the placards on their chests. Others read poetry from the square, which ranged from elegies to narrative social action. After comments from speakers who included the NAACP student chapter President Dominic Williams (pictured left), SU President Janet Dudley-Eshbach, and King, SU's student Gospel Choir sang "Rise Again." As students rose up from the square, the assembly gathered candles for a silent walk, in memoriam, around the main campus perimeter.

Several departments and offices volunteered to work with the students, including President's, Art, English, Student Disability Support, University Police, Publications, Institutional Equity and Counseling Services, among others.

This is the second time in recent years SU's student NAACP chapter has held a campus rally to draw attention to the killing of minorities and others by police.

For more information call 410-543-6030 or visit the SU website at www.salisbury.edu.