Monday, June 22, 2015
SU Student Interns at Library of Congress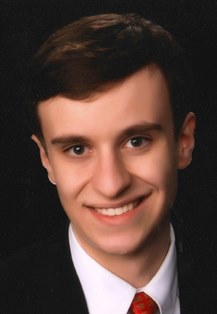 SALISBURY, MD---Salisbury University sophomore art major James Harrison of Potomac, MD, plans to spend most of his summer at the library.
Of course, it won't be just any library. Harrison recently joined students from Harvard and Columbia universities, among others, as one of 36 Library of Congress Junior Fellows participating in the institution's 2015 summer intern program. He was selected for the position out of more than 800 applicants.
During the paid internship, junior fellows are exposed to a broad spectrum of the library's work, from copyright and access standards, to information management and digital initiatives.
Harrison is working within the library's Conservation Division to create materials to promote document conservation and raise awareness of the institution's resources — responsibilities he said are aided by his art classes at SU, where he is following the graphic design track.
Though his internship began only recently, he has been able to view a portion of the library's vast collection, including World's Fair ephemera more than a century old. Beyond that "wow" factor, however, he is hoping the position helps give him an advantage in jumpstarting his career after graduation.
"This is a great start," he said. "I'm hoping it helps build my resume and portfolio."
Harrison's internship is expected to last 10 weeks.
For more information call 410-543-6030 or visit the SU website at www.salisbury.edu.