Thursday, May 23, 2013
SU Social Work Student Projects Help Better Community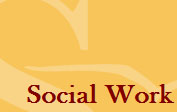 SALISBURY, MD---Students in Eileen Gilheany's Practice III Macro Social Work class at Salisbury University spent countless hours on efforts to better the region during the spring semester.

Examples include the creation of a reading garden for children at Head Start in Berlin, MD; a dinner and silent auction that raised some $3,000 to fund the Delaware Diamonds, a 12-and-under girls softball team; and a program to help give pregnant teenagers resources to stay in school.

Working with decorated soldiers formerly deployed in Iraq, they also raised $2,200 for homeless veterans. Students filled empty food banks and gathered school supplies for children in foster care whose parents are incarcerated. A golf tournament they organized raised $4,400 to benefit children in Worcester County.

"While projects raised thousands of dollars and gathered supplies, they are more than fundraisers," said Gilheany. "The goal here is to involve community members who then decide what their neighborhood needs, and our students help them see how they can bring about positive, sustainable change.

"Gardens are planted and hope grows; community spaces for teenagers are painted with murals and children thrive. With these projects bonds are formed, skills are honed and the community is strengthened."

For more information call 410-543-6030 or visit the SU Web site at www.salisbury.edu.