Friday, April 5, 2013
SU Smart Growth Club Presents 'The Climate Wars' Thursday, April 11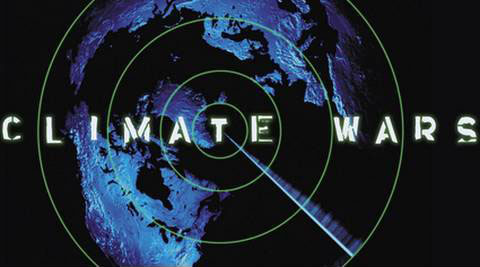 SALISBURY, MD---Global climate change has been an important topic since the 1970s … but researching the phenomenon has not always been easy.
The BBC documentary The Climate Wars examines the history of climate change studies since the 1970s and how the scientific community — as well as the population in general — has come to better understand global warming. The film is screened 6 p.m. Thursday, April 11, in Henson Science Hall Room 243 at Salisbury University.
The film begins with a look at data many in the scientific community believed was predicting a new ice age in the 1970s. As the evidence began pointing more toward global warming in the 1990s, skeptics took on the climate change consensus, arguing against the findings. Today, scientists are working to predict exactly what changes global warming may bring.
Sponsored by SU's Smart Growth Club and the Wicomico Environmental Trust, admission is free and the public is invited. For more information call 410-543-6460 or visit the SU Web site at www.salisbury.edu.