Friday, February 15, 2013
SU Seeks Volunteers for Maryland Science Olympiad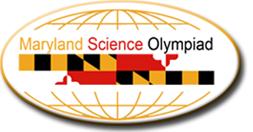 SALISBURY, MD---Salisbury University is seeking volunteers for the Eastern Shore Regional Tournament of the Maryland Science Olympiad, an annual competition held on campus to engage students in science, technology, engineering and math (STEM)-related topics.

Some 200 middle and high school students, and their parents, from six area counties are expected to attend this year's event on Saturday, March 9.

Volunteers are needed from 7 a.m.-5 p.m. to assist with duties including registration and check-in for teams and judges, proctoring and scoring exams, judging events, providing directions to students and spectators, and more. Nearly 50 contests are planned. Topics explore everything from anatomy and genetics, to forestry and meteorology, to food science and music, to robotics and forensics.

Faculty, staff, students, area businesses and organizations, and other community members are invited to get involved. Shifts start at two hours and documentation of community service hours will be provided on-site.

"Volunteering gives our state's scientists and engineers a chance to give back to the education system, providing all kinds of benefits for them and students," said Al Causey, the Olympiad's state director.

"Igniting students' interest in science is a national priority," said Dr. Karen Olmstead, dean of SU's Henson School of Science and Technology and member of the MSO board. "Anyone who would like to contribute to these efforts is invited to assist. A science background is not needed, just an interest in working with young people."

Hosting the Olympiad is just one element of SU's efforts to engage current and prospective students in STEM fields. In 2009, the University earned a $996,303 National Science Foundation grant to help recruit and engage STEM majors, and ultimately increase the number of graduates entering STEM fields. Other STEM@SU initiatives include free science nights and a summer camp.

To volunteer at MSO's Eastern Shore Regional Tournament, call 410-677-5368 or e-mail kapaul@salisbury.edu. For more information about the tournament, visit http://www.salisbury.edu/henson/stem/scienceolympiad.html.