Friday, May 12, 2017
SU Says Farewell to 28 Retirees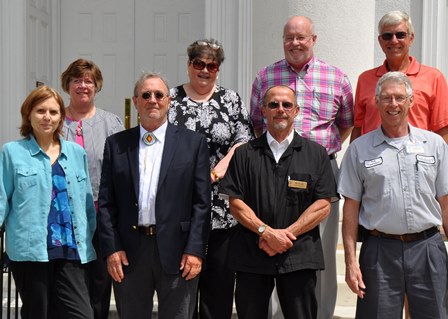 "A teacher affects eternity; he can never tell where his influence stops." – Henry Brooks Adams
Salisbury University says farewell to 28 retiring and recently retired faculty and staff who have influenced thousands of students throughout the years. Together, they represent over six centuries of experience.
They are (date of hire in parentheses): Dr. Edward Senkbeil (1975), Chemistry; Dr. Keith Connors (1976), Teacher Education; Dr. Thomas Stitcher (1977), Health and Sport Sciences; Dr. Paul Pfeiffer (1980), Music, Theatre and Dance; Dr. Andrew Pica (1982), Physics; Bob Maddux (1983), Andrew Esham Jr. (1985) and Clarence Somers (1987), Physical Plant; Lesley Schiff (1983), SU Libraries; Drs. Dean DeFino (1984), Robert Johnson (2004), Gerard Keough (2008) and Charles Pautler (2010), Mathematics and Computer Science; Drs. Wayne Decker (1986) and Robert Settle (1990), Management and Marketing; William Adkins (1987), Richard A. Henson School of Science and Technology; Dr. Frances Kendall (1989), Communication Arts; Dr. James Hatley (1990), Environmental Studies; Sue Harman (1994), Health Sciences; Dale Kovalik (1995), University Dining Services; Gary Brotman (1998), Carl Goldhagen (2003) and Marjorie Hill (2004), Art; Deborah Pusey (2001), Financial Aid; Gerry Wood (2005), University Bookstore; Jennifer Wright (200
8), Social Work; Dr. Diane Allen (2009), Provost's Office; and Susan Griisser (2013), President's Office.
All have contributed to their fields and the University in unique ways.
Pictured, from left, in the top row are Pusey, Schiff, Conners and Stitcher. In front, from left, are Kendall, Hatley, Kovalik and Maddox.
For more information call 410-543-6030 or visit the SU Web site at www.salisbury.edu.