Monday, May 2, 2011
SU Relay For Life Donations Continue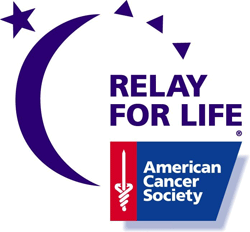 SALISBURY, MD---From 2002-2010, Salisbury University's Relay For Life raised more than $700,000 for the American Cancer Society. This year, teams added nearly $78,000 to that total.

SU's Relay is consistently among the top collegiate Relays in the nation. Students Marshall Boyd and Maggie Sullivan chaired the 10th event this year with the theme "Take a Bite Out of Cancer."

Some 100 teams representing over 1,200 SU students, faculty, staff, families and community members signed up to participate. All proceeds benefit cancer research, education, patient services and advocacy programs.

SU has twice been named one of only 20 "Leaders of Hope" by Colleges Against Cancer, an American Cancer Society program that unites college students, faculty and staff from more than 300 campuses in the fight against cancer. SU also was named CAC's "Rookie of the Year" Relay chapter, and the University's CAC chapter won a 2008 Outstanding Advocacy Award, one of only six honors given nationwide.

The ACS is a community-based organization dedicated to eliminating cancer through efforts such as Relay For Life, which in the past two decades has spread to more than 4,500 U.S. communities and 12 foreign countries.

Donations are still being accepted for this year's SU Relay. To contribute visit the SU Relay Web site at www.relayforlife.org/su.