Monday, September 22, 2014
SU Receives Avon Foundation for Women Grant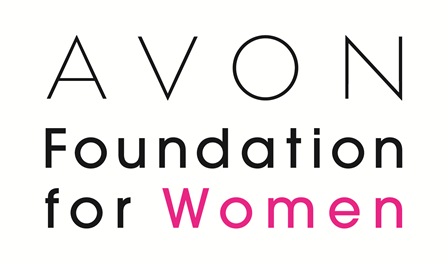 SALISBURY, MD---Salisbury University has received a $5,000 grant from the Avon Foundation for Women through its Speak Out Against Domestic Violence initiative.
The grant will fund the Campus Against Violence program at SU to activate bystanders to reduce sexual assault, dating abuse and stalking. This is the first year SU has received funding from the Avon Foundation for Women.
The grant is one of 30 Avon campus grants totaling $150,000 awarded to colleges nationwide to fund programs focused on preventive education on dating abuse and violence, sexual assault, stalking and the promotion of healthy relationships, as well as offer local resources and provide referrals for community-based domestic violence experts. The grant also supports educator training, materials and support sessions about healthy relationships.
Young women ages 16-24 experience the highest rates of dating violence, sexual assault and stalking, according to the foundation. Since the Clery Act was passed in 1990, a variety of initiatives have been developed to educate college administrators on the issues of gender violence, particularly sexual assault, and to provide resources for college campuses to reduce violence. Although much has been learned, there is a great deal more that can be accomplished to implement effective campus-wide policies and prevention practices to prevent and reduce incidences of violence, foundation officials said.
In April 2014, the White House issued "Not Alone: The First Report of the White House Task Force to Protect Students from Sexual Assault," highlighting steps school administrators can and must take to honor their obligation to protect all students from sexual assault and violence.
Recognizing that school administrators bear the burden of responsibility to provide safe communities for all students, the Avon Foundation partnered with Futures Without Violence to develop "Guidelines for Preventing and Responding to Gender-Based Violence in Higher Education." These guidelines highlight best practices for creating and promoting a campus norm of interpersonal respect and non-violent relationships, and can be downloaded for free.
Students also must be part of the solution to help prevent violence perpetrated against and by their peers, foundation officials said. With this new grant, the Avon Foundation has funded campus dating abuse programs to educate significant numbers of student groups and faculty to create awareness, to recognize the warning signs of abuse and to encourage students to safely intervene to help prevent violence.
"We are proud that the Avon Foundation for Women shares our mission and have chosen to support our program. With these funds we will be able to provide 'Every Choice' online training for student groups including Campus Against Violence, SU Athletics, Greek organizations and Residence Life staff," said Dr. Chrys Egan, the grant's principal investigator.
"This training will also be beneficial for programs planned for Relationship Violence Awareness Month in October, Stalking Awareness Month in February, Women's History Month in March and our annual 'Take Back the Night' event in April."
Avon Speak Out Against Domestic Violence
The Avon Foundation for Women launched Speak Out Against Domestic Violence in 2004 to support domestic violence awareness, education and prevention programs aimed at reducing domestic and gender violence, as well as direct services for victims and their families. Through 2013, the Avon Foundation for Women has donated nearly $38 million in the United States to support domestic violence programs, services and education. Globally, Avon supports efforts to end violence against women in nearly 50 countries by raising funds through special product sales and educating women around the world through its army of more than 6 million Avon Representatives. Visit www.avonfoundation.org for more information.
For More Information
For more information on SU's Campus Against Violence program, call 410-543-6030 or visit the SU website at www.salisbury.edu.
For more information about relationship abuse, www.breakthecycle.org. To receive immediate help, please contact the National Domestic Violence Hotline at 1−800−799−SAFE (7233) or the National Dating Abuse Helpline at 1-866-331-9474.
To learn more about the Avon Foundation for Women, visit www.avonfoundation.org, where information about Speak Out Against Domestic Violence is available.