Thursday, January 10, 2008
SU Ranks Well in 'Kiplinger's' Magazine, 2008 National College Guidebooks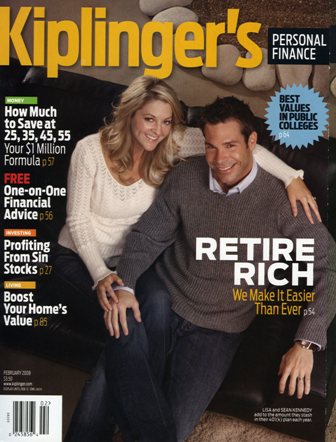 SALISBURY, MD---Kiplinger's Personal Finance magazine has again named Salisbury University one of the Top 100 Best Values in Public Colleges.
Featured in the February 2008 edition, SU and the other campuses listed "are noteworthy for their combination of top-flight academics and affordable costs." Academic quality carries more weight in the formula Kiplinger's uses.
Each institution receives two rankings based on several factors, including out-of-state and in-state costs. SU's out-of-state ranking is 49th among the top 100, while its in-state ranking is 62nd. More than 500 traditional four-year institutions nationwide are surveyed.
"This latest ranking confirms what we at Salisbury University already know: Our outstanding faculty and thriving campus community together provide a first-rate, yet affordable, education for students," said SU Provost Tom Jones. "It is an honor to be recognized among the top 100 schools again this year."
The magazine based its rankings on several factors including admission rates, freshman retention rates, student-faculty ratios, and four- and six-year graduation rates, among others.
SU is one of only three Maryland campuses in the top 100. The others are the University of Maryland College Park and St. Mary's College of Maryland. The list also includes the University of North Carolina at Chapel Hill, the College of William and Mary and Purdue University.
The accolade is the latest addition to SU's national rankings for 2008. For the ninth consecutive year, SU is one of The 366 Best Colleges by The Princeton Review, and it is one of "America's 372 Most Interesting Schools," according to Newsweek Kaplan's 2008 How To Get Into College guide. For the 11th consecutive year, SU also was named one of U.S. News & World Report's Top Public Universities—Master's category (North), maintaining its status as the highest-placing public master's-level university in Maryland.
For more information call 410-543-6030 or visit the SU Web site at www.salisbury.edu.