Thursday, October 9, 2014
SU Presents V4 Film Series Mondays, November 3-24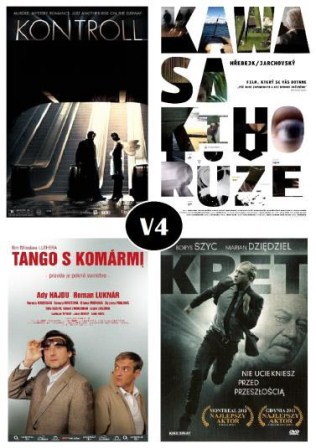 SALISBURY, MD---Movies representing the rapid social changes of central Europe following the fall of the Iron Curtain come to Salisbury University during the "V4: Societies in Motion" film series.

Films are screened 7 p.m. Mondays, November 3-24, in the Great Hall of Holloway Hall.

V4 is the colloquial name of the Visegrad Group, an alliance comprised of Poland, Hungary, the Czech Republic and Slovakia. These four countries share cultural and intellectual values, and common roots they wish to strengthen and preserve.



Movies are sponsored by their respective embassies, and a faculty representative begins each screening with a brief introduction of the film. The series includes:

• November 3 – Kontroll (Hungary): This 2004 Cannes Film Festival Award of the Youth winner tells a tale about love and a strange young man, his fellow metro ticket inspectors and a rival ticket inspection team as they race along the tracks.
• November 10 – Mosquitoes' Tango (Slovakia): An emigrant couple returns to Slovakia for a visit after many years abroad. The husband seeks a divorce to marry another woman, while his lover hires a second-rate actor to keep an eye on him to make sure he succeeds.
• November 17 – Kawasaki's Rose (Czech Republic): This family drama, focusing on a psychiatrist's past misdeed, sheds light on practices employed by secret police to discredit opponents.
• November 24 – The Mole (Poland): The relationship between father-and-son business partners begins to unravel when the son learns his father may have been a secret informant for the communist regime.

Films are shown in their native language with English subtitles. Sponsored by the Cultural Affairs Office and World Artists Experiences, Inc., admission to the series is free and the public is invited.

For more information call 410-543-6271 or visit the SU website at www.salibury.edu.