Thursday, March 14, 2013
SU Presents 'Two Amazing Evenings of World Dance April 3 and 11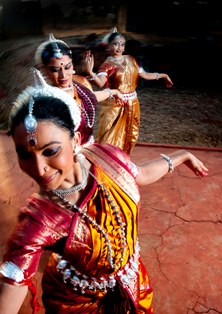 SALISBURY, MD---Salisbury University presents "Two Amazing Evenings of World Dance" Wednesday, April 3, and Thursday, April 11, in Holloway Hall Auditorium.
The Nrityagram Dance Ensemble returns to SU 7 p.m. April 3 following a standing-room-only performance in 2011. Protima Gauri founded Nrityagram (meaning "dance village"), India's modern residential school for Indian classical dance instruction, in 1990. The Nrityagram Dance Ensemble made its U.S. debut in New York in 1996, earning rave reviews.
The ensemble has performed to sold-out venues throughout the United States, Europe and Asia. The New York Times hails Nrityagram as "a modern devotion to sacred Indian ritual." The Pittsburgh Post-Gazette calls the ensemble "just brilliant." The Hindu lauds its performances as "pure magic."
Joining Nrityagram is the Chitrasena Dance Company of Sri Lanka. Founded in 1943 by its namesake, renowned dancer Chitrasena, the company has played a vital role in the evolution of Sri Lanka's contemporary dance theatre. Together, the ensembles perform the collaborative work Samhara, a combination of Indian Odissi dance and Sri Lankan Kandyan, accompanied by live musicians.
In 2012, the companies premiered Samhara at New York's Joyce Theatre, earning Bessie Award nominations for "Outstanding Production" and "Outstanding Sound Design or Composition." The New York Times celebrated the work as "absorbing," lauding its "endless expressiveness." SU's Office of Cultural Affairs sponsors the ensembles' appearance.
The next week, DanceBrazil takes the SU stage 7 p.m. April 11. For more than 35 years, this troupe has thrilled audiences in the United States. The company specializes in a unique fusion of Afro-Brazilian movement, contemporary dance and capoeira, a traditional dance and martial arts form that originated in Africa and evolved in Colonial Brazil as a means of fighting enslavement.
The New York Times has called the group's dances a "visceral thrill," adding that "the joyful music gives the dancers' walks an extra luscious sparkle."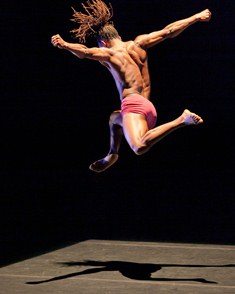 DanceBrazil's performance is sponsored by the President's, Provost's and Cultural Affairs offices and funded through the Mid-Atlantic Tours program of the Mid-Atlantic Arts Foundation with support from the National Endowment for the Arts and the Maryland State Arts Council.

Admission to both shows is free and the public is invited. Tickets are not required.

Special dinners are held in connection with each performance from 4:30-7:30 p.m. in the Commons as part of SU's International Dinner Series. The menu for the "Taste of India" dinner on April 3 includes tandoori-style chicken, pork chops with orange mustard sauce, baby corn and mushrooms in spicy tomato-onion curry, basmati rice with spinach, fried eggplant, flatbread, cupcakes with chai-spiced frosting, barfi (Indian cheesecake) with mango topping, kheer (vegan rice pudding) and ginger mango punch.

The menu for the Brazilian dinner on April 11 includes Brazilian shrimp soup, grilled flank steak with chimichurri, moqueca (Brazilian fish stew), con gris (rice and black beans), arroz Brasileiro (Brazilian sautéed white rice), Brazilian-style collards, bolo de fuba (savory cornmeal cake), Brazilian carrot cake with chocolate topping, Brazilian coffee cookies and brigadeiro (fudge balls).

Sponsored by University Dining Services and the Office of Cultural Affairs, cost is $11.09, $6.73 for children 5 and under. Reservations are not required. The public is invited.

For more information on the performances or dinners, call 410-543-6271 or visit the SU Web site at www.salisbury.edu.