Tuesday, November 14, 2017
SU Presents 'Holiday Travels' Music Festival Dec 2-9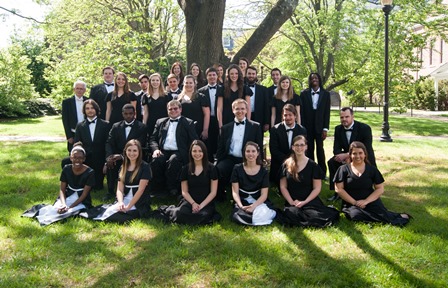 SALISBURY, MD---From classical works to jazz and sounds of the holidays, music fills the air during Salisbury University's annual winter music festival, "Holiday Travels," December 2-9.
All performances are 7:30 p.m. in Holloway Hall Auditorium.
The Salisbury and University chorales, directed by Dr. William Folger, co-chair of the Music, Theatre and Dance Department, open the weeklong celebration with their concert "Christmas in the Southwest" Saturday, December 2.
Selections include "Gloria" by John Rutter and two works by Conrad Susa: "A Christmas Garland" (with an opportunity for the audience to sing along) and Carols and Lullabies. The latter is a suite of 10 Spanish American and two Catalán (French-influenced) carols.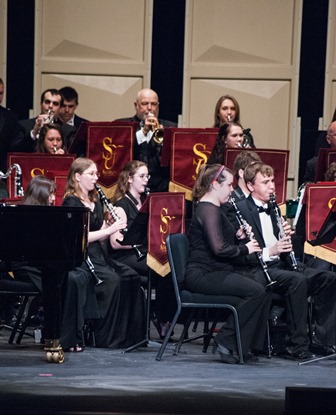 The festival continues with two midweek performances. The Salisbury Pops' annual Holiday Concert on Tuesday, December 5, directed by Lee Knier, includes the debut of a new flute ensemble and a transcription of the Philadelphia Orchestra's German classic "O Tannenbaum," as well as a Stan Kenton jazz arrangement of the carol based on the Czech story of "Good King Wenceslas." Tenor John Wesley Wright is guest soloist and leads a sing-along. Santa greets children from the audience, and donations also are accepted for the Salvation Army's annual Red Kettle Campaign.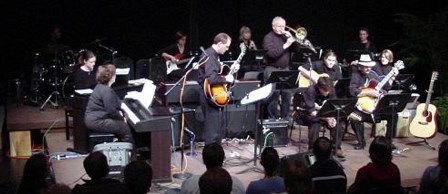 The SU Jazz Ensemble, directed by Jerry Tabor, performs on Thursday, December 7. The program is centered on composer-performers from two bands: Art Blakey and the Jazz Messengers and One for All. Selections represent contemporary jazz and funk, including David Hazeltine's "Pearls," Steve Davis' "Letter to Mary" and Bobby Watson's "Ode for Aaron," among others.
The festival culminates Saturday, December 9, with the Salisbury Symphony Orchestra concert "Joyeux Noël!" featuring guest harpist Jacqueline Pollauf. She has performed at the Library of Congress, as well as the World Harp Congress in Vancouver, Canada, and recently premiered a new work for harp and voice at Carnegie Hall. Directed by Dr. Jeffrey Schoyen, the French-centric program includes Boildieu's Harp Concert and Bizet's L'Arlesienne Suite No. 1.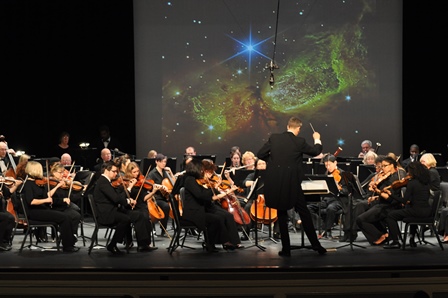 Admission to the chorale concert is $12; $9 for seniors 62+, students and SU alumni. Admission to the Salisbury Pops and SU Jazz Ensemble concerts is free.
SSO admission is $25, $20 for seniors age 60 and over, $5 for all students. Advance tickets are available at www.SalisburySymphonyOrchestra.org and at the Guerrieri Student Union Information Desk. For more information call 410-543-8366.
The festival is sponsored by the Music, Theatre and Dance Department. For more information call 410-548-5588 or visit the SU website at www.sailsbury.edu.