Thursday, October 6, 2016
SU Presents 'French Cafe' Concert Saturday, October 15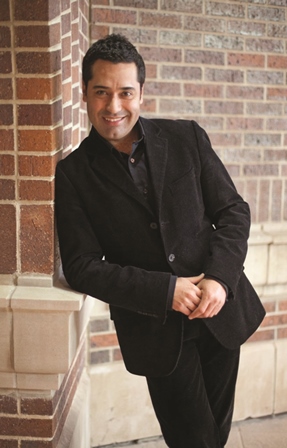 SALISBURY, MD---The troubadour melodies, dance tunes and courtly love songs of medieval and renaissance France come to the Great Hall of Salisbury University's Holloway Hall on Saturday, October 15, courtesy of the concert "French Café."

The performance begins at 7 p.m. in the Great Hall of Holloway Hall.

The concert marks the return of renowned countertenor Jose Lemos and lute and theorbo (an Italian string instrument) player Deborah Fox, who most recently performed at SU in 2014. They are joined by Dongmyung Ahn on vielle and rebec, and Christa Patton on harp, bagpipe and recorder.

A past member of the Baltimore Consort, Lemos has received critical acclaim at venues throughout North America and Europe, including Carnegie Hall, London's Barbican Hall and Paris' Thèatre de Champs Elysèe. His recorded works include a production of Lully's Psyche, which was released on the German label CPO and nominated for a 2009 Grammy Award. The Boston Globe has lauded him as singing "with a big, colorful, sexy tone and almost recklessly brilliant coloratura."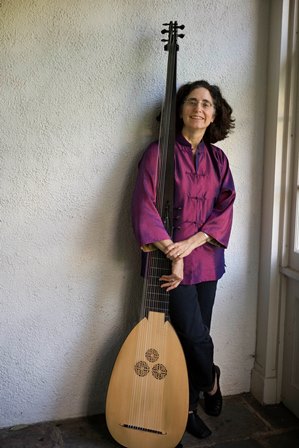 The founder of Pegasus Early Music in Rochester, NY, Fox is also artistic director of NYS Baroque in Ithaca and Syracuse. She has performed at festivals and with ensembles including the Carmel Bach Festival, Glimmerglass Opera and Spoleto Festival. In addition, she has worked with the Pinchgut Opera in Sydney, Australia.

A period violinist, educator and scholar, Ahn is a co-founder of Guido's Ear, an ensemble specializing in renaissance and early baroque music. She has performed with the New York Collegium, Early Music New York, Clarion Music Society and Sinfonia New York, among others. She is a recipient of the City University of New York Graduate Center Chancellor's Fellowship.

An early harp specialist with a particular focus on the early 17th century, Patton has performed with the New York City Opera, among others. She has participated in productions including Monteverdi's Il Ritorno d'Ulisse in Patria and L'Orfeo. As a clinician, she also has held workshops for the Madison Early Music Festival, Pinewoods Early Music Week, Historical Harp Society and Longy School of Music.



Sponsored by the Office of Cultural Affairs, admission is free and the public is invited. For more information call 410-543-6271 or visit the SU Web site at www.salisbury.edu.