Thursday, February 21, 2008
SU Plumber Wins $250K Playing 'Mega Millions'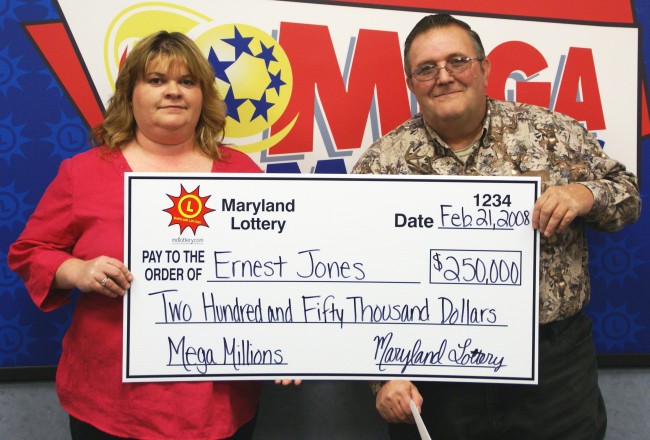 SU plumber Ernest "Morris" Jones (right) collects his $250,000 check from the Maryland Lottery with daughter-in-law Barbara Jones.
SALISBURY, MD---Ernest "Morris" Jones had a rough morning on Wednesday. His vehicle wouldn't start and he rushed off to work at Salisbury University with only a few items in his pockets: a couple of dollars and his Maryland Lottery Mega Millions ticket.
But Jones' day improved immensely when he stopped to check his ticket and discovered that it was a $250,000 winner. A plumber in SU's Physical Plant for the last 20 years, Jones was thrilled with the win.
"When I checked my ticket, I thought I had won $150," Jones said. When the clerk told him he actually won $250,000, the 59-year-old was floored. "All I could do was stand where I was standing," he said. "The feeling just won't leave me. It's like nothing else."
Jones, a resident of Delmar, DE, immediately called family to share the good news. "My family is my world," he said. "I'm glad I can set some money aside for my grandson and help my family along." Jones plans to designate some of the prize money for his grandson, who was struck by a vehicle four years ago and has since suffered from medical problems. In addition, he wants to buy himself a brand new truck.
A regular Lottery player, Jones buys Mega Millions tickets only on occasion. He was just one number away from winning Tuesday's $220 million jackpot. The ticket was purchased at the Shore Stop convenience store on Eastern Shore Drive in Salisbury.
For more information contact the Maryland Lottery at 410-230-8730 or visit their Web site at www.mdlottery.com.