Tuesday, November 17, 2015
SU Percussion and World Drum Ensembles Perform November 19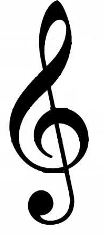 SALISBURY, MD---Listeners will take a Tour of Africa and explore sounds "Made in America" during this semester's Salisbury University Percussion and World Drum Ensemble 7:30 p.m. Thursday, November 19, in Holloway Hall Auditorium.

Tour of Africa is a four-song arrangement by Ted Nichols, director of the World Drum Ensemble. Included are songs that celebrate cultural events, a precursor to the samba rhythm, an invocation to the earth and sky and a Guinean song celebrating a warriors dance.

Also on the program are "Yambu," a slow rumba from Cuba, and a contemporary conga featuring Latin rhythms.

Eric Shuster directs the Percussion Ensemble in a series of works "Made in America." They include the title song, by William Russell, incorporating jazz rhythms and found objects, including cans and car parts.



Other selections are "Jovial Jasper," a ragtime dance song by late xylophonist George Hamilton Green, as well as Julia Wolfe's "Dark Full Ride," featuring hi-hats and cymbals, and Thierry De Mey's "Musique de Table," a musical dance for hands on a table.

Sponsored by the Music, Theatre and Dance Department, admission is free and the public is invited. For more information call 410-543-6385 or visit the SU website at www.salisbury.edu.