Monday, March 21, 2016
SU Percussion and World Drum Ensembles Perform April 7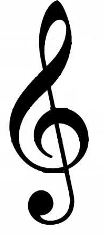 SALISBURY, MD---New works by Princeton University-affiliated composers and others come to life during the Salisbury University Percussion and World Drum ensembles' annual Spring Concert 7:30 p.m. Thursday, April 7, in Holloway Hall Auditorium.

The performance is part of the 2016 Salisbury Percussion Festival, SPF 16.

Selections by the Percussion Ensemble, directed by Eric Shuster, include "Vicious Children" by Wally Gunn and "murmur" by Dave Molk. Performers in that ensemble also join with the World Drum Ensemble, directed by Ted Nichols, for two African songs featuring sophomore Gianna Spedale on marimba.

The World Drum Ensemble's selections include "Guaguanco," arranged by Nichols; "KuKu" by Sylvia Franke and Ibro Konate; and a traditional West African "Tiriba/Medina."



"Guaguanco," a term associated with dancers brought to Cuba by African slaves and Spanish colonists, features the rhythm of the Cuban rhumba. "Kuku" takes its rhythm from West African music passed down orally through generations. "Tiriba/Medina" features a rhythm popular with the Laduma, from the Boke and Boffa area in the west of Guinea, often performed in association with rites of passage.

Joining the ensemble is the African dance troupe Amp!, led by Kim Clark-Shaw.

Sponsored by the Music, Theatre and Dance Department, admission is free and the public is invited. For more information call 410-543-6385 or visit the SU website at www.salisbury.edu.