Thursday, April 20, 2017
SU PRESTO Students Perform in Recital May 16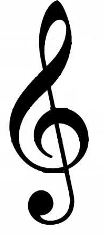 SALISBURY, MD---Students taking lessons through Salisbury University's PRESTO performing arts outreach program share their talents during recitals at 5 and 7 p.m. Tuesday, May 16, in the Great Hall of Holloway Hall.

The students range in age from 5 to adult and in ability from beginner to advanced. They perform piano, violin, viola, cello, percussion and voice works. Selections include Chopin's "Winter Wind" (Etude Opus 25, No. 11) and Beethoven's "Allegro Cantabile" (Sonata in E-Flat Major, Bonn Wo047 Movement One) and Viktoriia Babaeva's "Colorful Cloud Fairy," among others.

Students represent PRESTO instructors including Bobbie Thamert, Karen Niedfeldt, Hunter Lupro, Sachi Murasugi, Jeffrey Schoyen, Julian Walter-Nußberger, Martin Friese, Mary-Tyler Upshaw, Jeffrey Todd, Luba Paskova, Nancy Richerson, Alex Cooper, Alex Vennos, McCabe Dignam and Burt Tabet.



Sponsored by the SU Center for Extended and Lifelong Learning, admission to the recitals is free and the public is invited. For more information call 410-548-2985 or visit the PRESTO website at www.salisbury.edu/cell/kids.html#presto.