Thursday, February 8, 2018
SU Opens New Baseball Stadium

SALISBURY, MD---The opening of the new Sea Gull Baseball Stadium completes a series of significant improvements totaling more than $40 million to Salisbury University's athletics complex.

Ceremonial first pitches were thrown by SU President Janet Dudley-Eshbach and former coach Robb Disbennett before a festive audience of players, coaches, fans and alumni at today's home season opener against SUNY Cortland.

"The University has taken great strides in the past three years to upgrade our athletic facilities to benefit our student-athletes, coaches, and our amazing fan base, giving Salisbury University some of the best outdoor facilities in the nation," said Dr. Gerry DiBartolo, SU athletics director. "The new baseball stadium is a major improvement over the former field. Head Coach Troy Brohawn and his program now have one of the best baseball stadiums in all of Division III."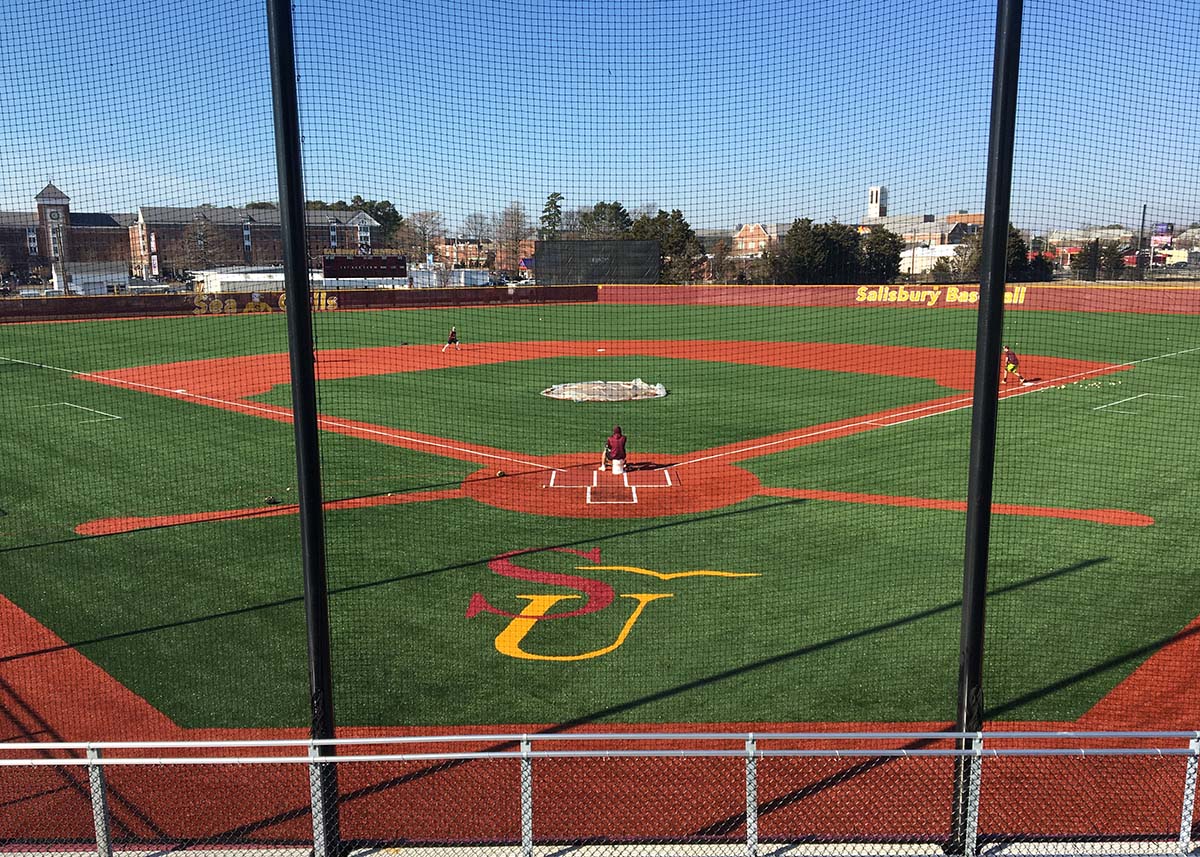 Located on Wayne Street, across from Sea Gull Stadium and adjacent to the soccer fields, it has permanent seating for 500 fans, expanded, heated dugouts for home and visiting teams, improved bullpens and four batting cages. Other features include a new scoreboard, larger press box behind home plate, dedicated entry plaza and appealing exterior landscaping. Extended netting now also stretches high above the backstop – an improvement for fans who remember the old field's metal fencing.
Fans also will enjoy chair-back seats in the center section of the stands. In addition, having the entire 135,000-square-foot field made of synthetic turf will help reduce weather delays in practices and games, as well as daily maintenance.
"Our players and fans are thrilled about our new stadium," said Brohawn, who is entering his fourth season with the Sea Gulls.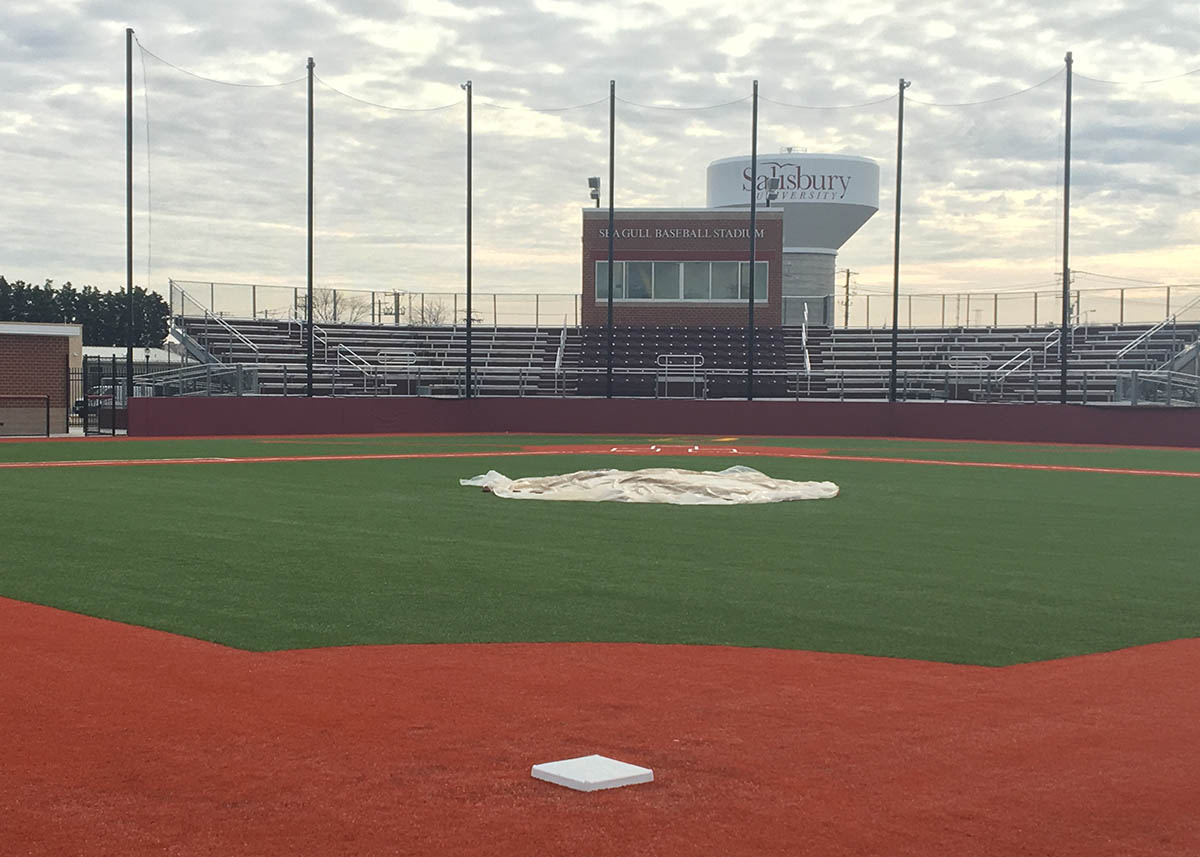 The $3.8 million facility was constructed with non-state dollars. The old field had existed since 1975. Eventually, DiBartolo said, the University hopes that former site, next to the Wayne Street Parking Garage, will be a future recreation center. For now, the track and field team will use it for hammer and discus throwing, and it also will serve as an open-play area for all SU students.
Other recent updates to the athletics complex include new fencing and signage near the track on Bateman Street. Nearby, the softball stadium opened last spring. The $19 million Sea Gull Stadium for football, field hockey and lacrosse debuted in 2016. New tennis courts, intramural fields, soccer complex and maintenance building also were part of the upgrades.
The baseball program has earned 18 consecutive NCAA tournament appearances (23 total), and five NCAA championship appearances. The team also has won back-to-back Capital Athletic Conference championships (14 total). Seventeen players have been All-Americans, with 137 All-conference honorees. Sea Gulls across all 21 varsity sports have earned 20 team and 24 individual national championships.
The 2018 baseball season offers 22 home games for fans to enjoy in the new facility. To view the full schedule, visit www.suseagulls.com. For other information, call 410-543-6030 or visit the SU website at www.salisbury.edu.