Thursday, November 17, 2011
SU Nursing Student Harrison Wins National Essay Contest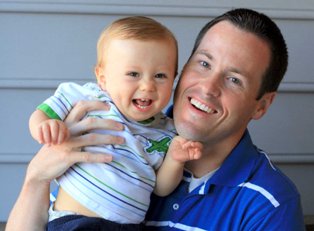 SALISBURY, MD---For Salisbury University nursing student Kevin Harrison, a family tragedy was life changing.

When Harrison's newborn son was diagnosed with Hirschsprung's disease, the attention and compassion of the nurses who assisted his son confirmed his choice to pursue a career in nursing.

As one of eight $10,000 Robert Wood Johnson Foundation New Careers in Nursing Scholarship winners at SU, he recently shared his story with the foundation, where it was chosen as an "I Believe This About Nursing" national essay contest winner.

"Nothing else mattered except for the preservation of our baby's life and his recovery to full health," Harrison wrote in his essay. "Thanks to her and many other nurses who would follow in caring for our newborn, our son was given a second chance at life."

"I know that they were instruments in God's hands in the positive outcome for our family. They did not do it for glory. They were simply doing what nurses do."

The foundation will feature Harrison's essay on its Web site, http://www.newcareersinnursing.org/scholars/essay-contest/winners/kevin-harrison. Harrison also received a gift bag from the foundation.

With its New Careers in Nursing scholarships, the Robert Wood Johnson Foundation hopes to alleviate the national nursing shortage by enabling hundreds of students to launch their nursing careers through accelerated education not otherwise possible without financial assistance.

For more information call 410-543-6030 or visit the SU Web site at www.salisbury.edu.