Monday, September 17, 2012
SU Nursing Earns $1.079M Grant to Expand Doctoral Education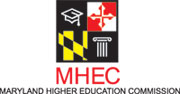 Salisbury University's Nursing Department has been awarded $1,079,644 from the Maryland Higher Education Commission to expedite and expand doctoral education for nurses across the state.

SU launched its new Doctor of Nursing Practice program this fall. The three-year Nurse Support II grant will enhance this effort by assisting faculty in making courses more accessible to professionals statewide.

According to the review commission, SU's project was "highly recommended" and fully-funded. In addition, it was the largest grant given from some $4.4 million in funds to 18 colleges and universities statewide.

During phase one, faculty will transform all courses in the D.N.P. curriculum into a distance-accessible format by combining online coursework, individual activities and synchronous meetings and webinars. This approach will keep students in close contact with professors and each other, but with limited face-to-face meetings at SU. Faculty hope this will make the program more attractive to nurse educators, executives and practitioners who work across the State and help expedite the completion of their degrees.

"This MHEC award will allow the Department of Nursing to increase access to graduate education for health care professionals and to build on its outstanding reputation in graduate and distance-education," said Karen Olmstead, dean of SU's Richard A. Henson School of Science and Technology.

Currently, 10 students are enrolled in the first M.S. to D.N.P. cohort. Their first two courses include only three on campus meetings.

Phase two will allow SU to develop a B.S. to D.N.P. program to start as early as fall 2014 with curriculum in the same distance accessible format.

"This is an exciting opportunity for the University to help address nursing shortages in Maryland and across the nation," said Dr. Lisa Seldomridge, Nursing Department chair. She explained that SU's efforts are aligned with the goals of the Institute of Medicine's 2010 report on "The Future of Nursing." These goals include doubling the number of nurses with doctorates by 2020 to have more diverse nurse faculty and researchers, and to prepare and enable nurses to lead change in their organizations to advance health.

"Graduates of our programs, particularly the D.N.P., help expand the pool of qualified nursing faculty," she said. "In addition, the program is preparing new primary-care providers to meet the burgeoning need for health care services for people in this region and across the state. The D.N.P. is the degree of the future for nurse practitioners."

The SU Nursing Department has received 15 grants totaling $2.79 million in the past three years.

For more information call 410-543-6030 or visit the SU Web site at www.salisbury.edu.