Monday, November 14, 2011
SU Musical Theatre Workshop Presents 'Urinetown' November 17-20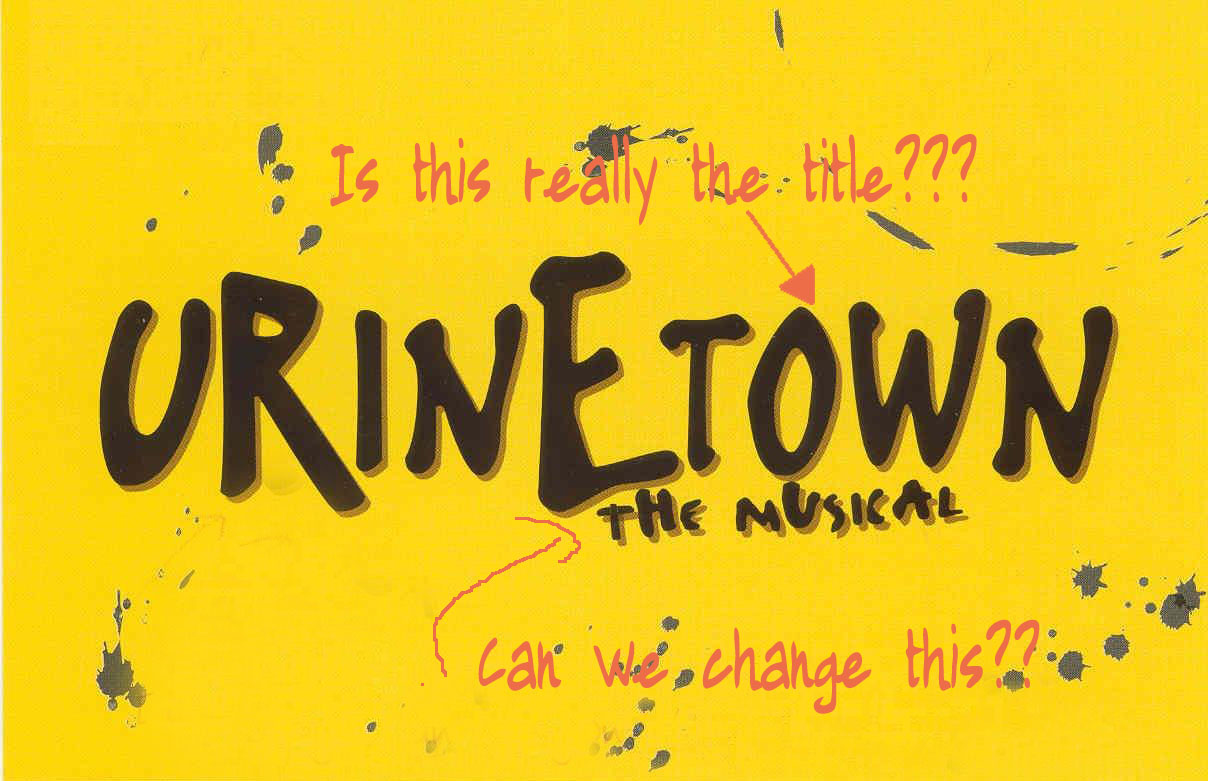 SALISBURY, MD---Salisbury University's Musical Theatre Workshop presents Urinetown: The Musical Thursday-Sunday, November 17-20, in the Wicomico Room of the Guerrieri University Center.

Directed by Drs. William Folger of the Department of Music and Darrell Mullins of the Communication Arts Department, curtain is 8 p.m., 3 p.m. Sunday. Leigh Usilton of the Department of Music is choreographer. David Shuhy is set designer.

This comedy implies the question: What would happen if society was forced to "pay to pee?" In the play, a 20-year drought has caused a terrible water shortage, making private toilets unthinkable. All restroom activities are done in public toilets controlled by a megacorporation called Urine Good Company (UGC).

To control water consumption, people have to pay to use the amenities. There are harsh laws ensuring that people pay to pee, and if they are broken, the offender is sent to a "penal colony" called "Urinetown."

This status quo is accepted until public amenity worker Bobby Strong falls in love with Hope, the daughter of UGC Present Caldwell B. Cladwell, and is inspired to lead a charge against a proposed rate hike.

The New York Times calls Urinetown "a zesty and full-bodied original" while the New York Theatre Guide describes it as having "an original and clever story line and many funny scenes, a must see."

Sponsored by the Department of Music, admission is $15, $12 for seniors age 62 and older and non-SU students. SU ID holders receive one ticket free.

For more information call 410-543-6386 or visit the SU Web site at www.salisbury.edu.