Friday, February 12, 2016
SU MASMI Hosts Inaugural Sales Symposium Friday, March 4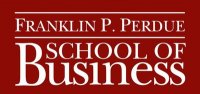 SALISBURY, MD---The Mid-Atlantic Sales and Marketing Institute at Salisbury University's Franklin P. Perdue School of Business hosts its inaugural sales symposium Friday, March 4, in Perdue Hall's Bennett Family Auditorium.

Registration opens at 8 a.m., followed by a conference welcome and awards announcements at 8:30 a.m. Breakfast is served from 8-8:30 a.m.

The symposium includes two 75-minute morning sessions. In the first, panelists Stephanie Willey of Comcast Spotlight, Ernie Colburn of the Salisbury Area Chamber of Commerce, and H.G. Wilson of Preston Automotive Group and Dale Carnegie Training address "Timeless Sales Skills."



During the second, panelists Nick Adams of Salesforce.com, Dana Seiler of Vantage Point Solutions, and Kevin Justice of Matice, LLC, speak on "Technology and Innovation in Sales."

Following a break for lunch, participants hear from keynote speaker Scott Inks, director of the H.H. Gregg Center for Professional Selling at Ball State University. The symposium ends with a career fair from 2-5 p.m.

Registration is $50. Those using the discount code "thrifty" receive 50 percent off online registration at http://beacon.salisbury.edu/masmi-symposium.html. Attendance at the symposium is limited to 50 people. The public is invited.

For more information call 410-546-6001 or visit the SU website at www.salisbury.edu.