Wednesday, August 3, 2011
SU Joins Komen Foundation Breast Cancer Project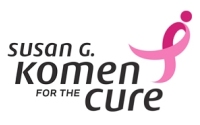 SALISBURY, MD---Four Maryland campuses are partnering on a program to help nurses treat breast cancer patients.
Salisbury University, as well as Bowie and Coppin state universities, are joining the University of Maryland School of Nursing on a collaborative $204,738 project funded by the national Susan G. Komen Foundation.
Now in its sixth year, the Komen Maryland Affiliate Nursing Partnership: Advancing Education and Practice is expanding the awareness, knowledge and skills of nursing students and health professionals to help them better prevent, detect and treat breast cancer.
"This important partnership with Komen will help individuals, families, health care providers and communities in dealing with the devastation of this disease," said Dr. Michele Bracken of SU's Nursing Department. She is SU's first Komen scholar-in-residence, a position made possible through the grant.
A women's health nurse practitioner whose maternal grandmother had breast cancer, Bracken has been involved in breast cancer care and education for some 20 years. She assisted with breast cancer prevention and detection at the Wicomico County Health Department and coordinated Peninsula Regional Medical Center's breast and osteoporosis programs. She is a long-time Relay For Life supporter and currently serves on Women Supporting Women's community relations committee.
During the 2011-12 academic year, Bracken will expand breast cancer-specific content in SU's undergraduate and graduate nursing curricula. She also will take SU nursing students to an international conference on breast cancer care and research.
In addition, the grant will enable SU to provide web-based educational modules on breast cancer care for nursing students, and host local and regional conferences on breast cancer for health care professionals and students.
For more information about the grant, call 410-543-6030 or visit the SU Web site at www.salisbury.edu.