Monday, February 12, 2018
SU Hosts 'The Cambridge Uprising: Looking Back, Moving Forward' Discussion February 27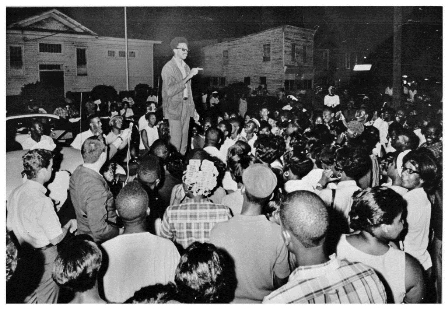 SALISBURY, MD---On July 24, 1967, a large section of Cambridge, MD, went up in flames as racial tensions that had built in the city for decades culminated in what historians have termed the "Cambridge Uprising."

Salisbury University commemorates last year's 50th anniversary of this event and its place in the civil rights movement during the discussion "The Cambridge Uprising: Looking Back, Moving Forward" 7 p.m. Tuesday, February 27, in the Wicomico Room of the Guerrieri Student Union.

The presentation is part of SU's African American History Month celebration.

Panelists include SU alumna Artura Jackson; Dr. Peter Levy, professor of history and political science at York University in Toronto, Canada; and Philadelphia Police Department detective Lawrence MacMillan. They reflect on the events of 1967 and their relevance to today's national debates on civic engagement, law enforcement and race.

Jackson, who earned her M.A. in history from SU in 2016, has extensively researched the role of gender in the Cambridge Uprising. She currently works for the Maryland-National Capital Park and Planning Commission.

Levy is the author of several books and articles on the Cambridge movement, including The Great Uprising: Race Riots in Urban America During the 1960s and Civil War on Race Street: The Civil Rights Movement in Cambridge, Maryland.

During his time as a law enforcement officer in Philadelphia, MacMillan worked in some of the city's toughest districts, garnering multiple commendations.

Sponsored by the Fulton Public Humanities Program, History and Social Work departments, Edward H. Nabb Research Center for Delmarva History and Culture, and Institute for Public Affairs and Civic Engagement (PACE), admission is free and the public is invited.

For more information call 410-548-3836 or visit the SU website at www.salisbury.edu.