Monday, March 5, 2018
SU Hosts Screening of 'Sisters of '77' on Tuesday, March 6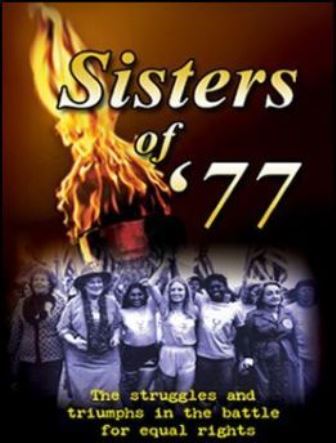 SALISBURY, MD---Salisbury University's annual Women's History Month celebration begins with a screening of the 2005 PBS documentary Sisters of '77 at 7 p.m. Tuesday, March 6, in Fulton Hall Room 111.

A roundtable discussion follows.

The film chronicles the progression of women's rights in the U.S. since the first federally funded National Women's Conference in November 1977, which drew a crowd of 20,000 to address issues including equal pay, daycare, healthcare, minority rights, abortion, lesbian rights and workplace discrimination.
Interviews with influential women's leaders such as Betty Friedan, Gloria Steinem, Ann Richards and Coretta Scott King are featured.
Sponsored by SU's Fulton Public Humanities Committee, admission is free and the public is invited. For more information call 410-543-6030 or visit the SU website at www.salisbury.edu.