Monday, September 29, 2014
SU Hosts Research Day and Innovation Showcase Friday, October 3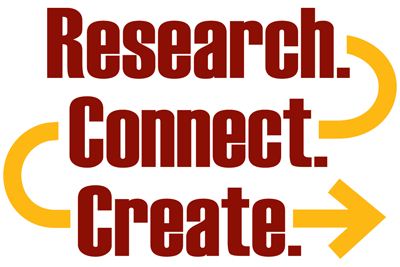 SALISBURY, MD---Salisbury University hosts its second Research Day and Innovation Showcase on Friday, October 3, in Perdue Hall.

Presentations spotlighting faculty work are 1-5:30 p.m. in Bennett Family Auditorium. The showcase of collaborative University offerings and outreach groups is 5:30-7 p.m. in the building's Atrium. (This has been moved from the morning.)

"We hope area residents, business owners and civic leaders will visit campus for this event to see and hear about some of the engaging things that are happening right in their backyard," said Dr. Clifton Griffin, SU's dean of Graduate Studies and Research.

The faculty presentations are modeled after 18-minute or less "TED talks," which are free videos of "ideas worth sharing" available online at www.ted.com.

Beginning on the hour and half hour, the afternoon presentations explore such topics as employee ownership, bald eagles, Amazon deforestation, mental health, social media, early cross-cultural communication, reading and writing, coastal flooding and Leonard Bernstein's Mass. Representing all four of SU's schools, speakers include Drs. Frank Shipper of Management and Marketing, Teena Gorrow of Teacher Education, Jill Caviglia-Harris of Environmental Studies/Economics and Finance, Debra Webster of Nursing, Jennifer Cox of Communication Arts, Celine Carayon of History, Joyce Wiencek of Education Specialties, Sophie Wang of Mathematics and Computer Science, and John Wesley Wright of Music. For a complete schedule, visit the SU Research Day website at www.salisbury.edu/researchday.

Showcase participants include the Business Economic and Community Outreach Network, Center for Applied Mathematics and Science, Delmarva Public Radio, Eastern Shore Regional GIS Cooperative, Nabb Research Center for Delmarva History and Culture, the new Guerrieri Academic Commons and Blackwell Library, Perdue School Entrepreneurship Programs, and Henson Medical Simulation Center, among others.

Following the last talk, the Provost's Office also sponsors a closing wine and cheese reception in the Atrium.

Admission to all activities is free and the public is invited. Parking is available in the SU parking garage on Wayne Street. For more information call 410-543-6030 or visit the SU website at www.salisbury.edu.