Tuesday, February 11, 2014
SU Hosts 'Jump Rope For Heart' Wednesday, February 12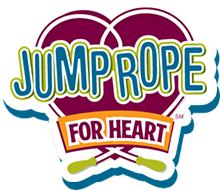 SALISBURY, MD---To celebrate national hearth health month, Salisbury University hosts its inaugural "Jump Rope For Heart" wellness event 8 a.m.–1:30 p.m. Wednesday, February 12, in Maggs Physical Activities Center.

The event promotes heart-healthy lifestyles, honors those impacted by heart disease, and raises funds to support the American Heart Association (AHA) in fostering healthier lives, free of cardiovascular diseases and stroke.

"Jump rope is one of the most efficient ways to improve cardiovascular fitness," said Laura Hemp, SU Wellness Coordinator. "Research shows that jumping rope for at least five minutes a day can improve physical fitness, and 10 minutes of nonstop jumping can provide the same benefits as 30 minutes of jogging."

During the event, faculty, staff and students may visit numerous fitness stations, jumping zones, circuit stations and other activities, as well as information tables on health and wellness topics. Health and sport science and physical education students, alumni and other volunteers assist.

Since 1978, the AHA's Jump Rope for Heart has raised more than $810 million for research and educational programs. The SU event is sponsored by Health and Sport Sciences faculty, Wellness @ SU, Exercise is Medicine and the AHA.

The event is free but a cash donation to the AHA is suggested. Contributions also may be made through SU's "Jump Rope For Heart" website at: http://jumphoopsmaa.kintera.org/faf/search/searchTeamPart.asp?ievent=1083649&team=5814253.

For more information contact Hemp at lwhemp@salisbury.edu or Eric Carpenter, physical education faculty, at ejcarpenter@salisbury.edu.