Tuesday, October 18, 2016
SU Hosts Fifth Native American Heritage Month Celebration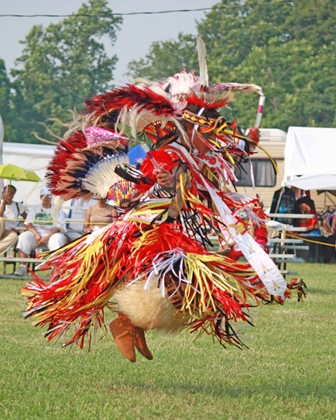 SALISBURY, MD---Salisbury University inaugurates its fifth annual Native American Heritage Month celebration Thursday, October 27, with the talk "Pipelines, Mascots and Recognition: The Internationalization of Indigenous Rights Movements" by Dr. Céline Carayon, director of SU's graduate program in history.

This semester's Global Connections, Global Engagement Lecture, her presentation is 7 p.m. in Conway Hall Room 153. She discusses major issues facing Indian peoples in North America in perspective with similar trials faced by other indigenous groups worldwide. She also examines how neocolonial states deal in diverging ways with these demands from native populations and analyze the facets of the internationalization of indigenous rights claims.

The series continues Wednesday, November 9, with a screening of the film Beat of the Drum 6:30 p.m. in Fulton Hall Room 111. In Indian country, the drum is the heartbeat of Mother Earth, and to beat the drum is to match that heartbeat. From rock 'n' roll to electronic and traditional music, this documentary profiles four high-profile First Nations performers and songwriters. A roundtable discussion follows.

The series culminates with two events on Thursday, November 17. SU's Ward Museum of Wildfowl Art hosts the talk "Indigenous Landscapes: The Cultural History of the Chicone Reservation" at 4 p.m.

Chief Donna Abbott of the Nause-Waiwash Band of Indians and Virginia Busby of the Maryland Commission on Indian Affairs discuss the history of the native people of the former seat of the Nanticoke chiefdom, Chicone, near present-day Vienna, MD. They also examine the evolution of Chicone's cultural landscape and the lives of its indigenous people today.

Ben Barnes, second chief of the Shawnee Tribe, delivers the keynote "A Convenient Indian: The Social Realities for Today's Indigenous Americans" at 7 p.m. in the Great Hall of Holloway Hall.

He discusses the social, legal and cultural struggles of Native people and communities today. He argues that, while many Americans enjoy the "convenient Indian" when naming a bridge, river or other place, fewer are interested in the "real Indian" with a history of repercussions that stemming from more than four centuries of colonization. A reception follows in the adjacent Social Room.

Sponsored by the Public Humanities Program of SU's Charles R. and Martha N. Fulton School of Liberal Arts, and the History Department, admission is free and the public is invited.

For more information call 410-543-6030 or visit the SU website at www.salisbury.edu.