Tuesday, March 17, 2009
SU Hosts Fifth Annual Building Bridges: Islam Awareness Week March 30-April 3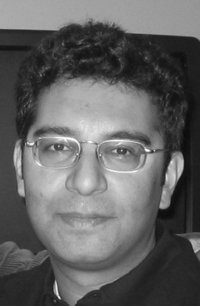 SALISBURY, MD---Saeed Khan, senior research fellow at the Institute for Social Policy and Understanding in Detroit, keynotes Salisbury University's fifth annual Building Bridges: Islam Awareness Week, scheduled Monday-Friday, March 30-April 3.
Khan speaks on "Muslim Americans and the Political Landscape" 6:30 p.m. Thursday, April 2, in Holloway Hall Auditorium. A lecturer and frequent media consultant, Khan teaches courses on Islamic and Middle East history, civilization and political thought at Wayne State University and an Islamic Studies course at University of Detroit-Mercy. A reception in the Social Room follows his talk.
Other highlights include:
• Monday, March 30 – Arabic writing demonstration and literature table, 11 a.m.-2 p.m., Commons
• Tuesday, March 31 – Discussion session: "Everything You Wanted to Know about Islam But Were Afraid to Ask!" noon-2 p.m., Guerrieri University Center, Spirituality Room
• Wednesday, April 1 – Muslim Student Association meeting and movie, 4 p.m., Spirituality Room
• Thursday, April 2 – Lesson in Arabic and its importance to Islam, 4 p.m., Henson Hall Room 101
• Friday, April 3 – Congregational prayer, 1:30 p.m., Spirituality Room
Sponsored by the Muslim Student Association, Office of the Provost, Vice President of Student Affairs and Office of Multicultural Student Services, admission to all events is free and the public is invited. For more information call 410-543-6232 or visit the SU Web site at www.salisbury.edu.