Wednesday, February 28, 2018
SU Hosts 'Embrace' Documentary Screening March 12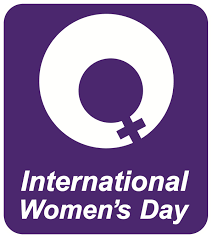 SALISBURY, MD---Salisbury University hosts its second annual International Women's Day conference, "Creating Conflict, Creating Change," 2-5:30 p.m. Thursday, March 8, in the Worcester Room of the Commons.
The event is part of a global celebration and call to action on the rights of women and girls.
Speakers and topics include:
• Mary Angela Baker, Center for Extended and Lifelong Learning, and Dr. Chrys Egan, Communication Arts Department – "Developing Competence and Confidence in Innovation and Leadership: Girls Innovation Academy at SU"
• Kayna Freda, Nursing Department – "Creating a Space for Lactating Mothers on SU's Campus"
• Drs. Grace Clement, Yujia Song and Cristina Cammarano, Philosophy Department; and philosophy students Alaina Gostomski, Ru Wilson and Katharine Reinhold – "Confronting Conflict, Creating Change: Thoughts on the Gender Gap in Philosophy"
• Dr. April Logan, English Department – "Battling Sexes, Unifying Womanhood(s)"
• Dr. Loren Marquez, English Department – "Feminist Practices of Mentorship: Professionalizing Teaching Assistance Within the Department of English"
• Dr. Michéle Schlehofer – "Teaching and the Fallacy of Neutrality in the Classroom"
A discussion and reception follow.
Sponsored by the SU Women's Forum and Office of Institutional Equity, admission is free and the public is invited. Advance RSVP is required. To register, visit www.salisbury.edu/suwf.
In addition, the SU Women's Forum hosts a screening of the documentary Embrace 7 p.m. Monday, March 12, in Conway Hall Room 153. The film follows body image activist Taryn Brumfitt's crusade as she explores the global issue of body loathing, and the way women feel about themselves and think about their bodies. Sponsored by the Charles R. and Martha N. Fulton School of Liberal Arts Dean's Office, admission is free and the public is invited.
For more information call 410-543-6090 or email Molly Riordan at mkriordan@salisbury.edu.