Thursday, October 17, 2013
SU Hosts Eastern Shore Cybersecurity Conference Tuesday, October 22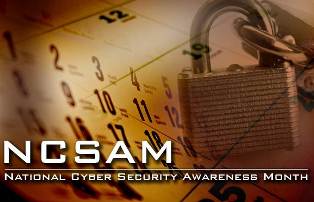 SALISBURY, MD---Salisbury University hosts the inaugural Eastern Shore Cybersecurity Conference 9 a.m.-3 p.m. Tuesday, October 22, in the Worcester Room of the Commons.
A collaborative effort between SU, the University of Maryland Eastern Shore, Wor-Wic Community College, the City of Salisbury and Perdue Inc., the event commemorates National Cybersecurity Awareness Month.
Brad Antoniewicz of McAfee Foundstone's security research division keynotes the conference. Topics include malware threats, personal identity protection, the dangers of social media and computer forensics.
Admission is free and the campus community is invited. For more information call 410-677-5454 or visit the SU website at www.salisbury.edu.