Friday, March 14, 2014
SU Hosts Children's and Young Adult Literature Festival April 7-12
SALISBURY, MD---The public has the chance to meet renowned authors and illustrators during Salisbury University's 2014 Children's and Young Adult Literature Festival, held April 7-12.
Events begin with a lecture by award-winning author Rita Williams-Garcia 5 p.m. Monday, April 7, in the Curriculum Resource Center, Teacher Education and Technology Center (TETC) Room 226.
Known for realistic portrayals of teens of color, Williams-Garcia's works include the novel One Crazy Summer, which earned the Coretta Scott King Award and the Scott O'Dell Award for Historical Fiction, and was a Newbery honor book and National Book Award finalist. The sequel, P.S. Be Eleven, also just earned the Coretta Scott King Award. Williams-Garcia is on faculty at Vermont College of Fine Arts. Her visit is sponsored by the Eastern Shore Regional Library.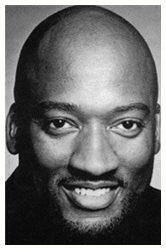 Events continue with a lecture by illustrator Bryan Collier 5 p.m. Thursday, April 10, in the Great Hall of Holloway Hall.
A native of Pocomoke City, MD, Collier is a nationally celebrated artist and illustrator, who mixes watercolor and collage to bring stories to life. He is a five-time Coretta Scott King Award winner, and his Martin's Big Words, Rosa, and Dave the Potter also are Caldecott honor books. He is the United States' 2014 nominee for the Hans Christian Andersen Award for illustration, the most prestigious international award for children's literature. (He would be the first American illustrator to win the award since Maurice Sendak in 1970.)
His talk is the keynote for a Young Author Reception, co-sponsored by the Eastern Shore Reading Council.
Works by Collier and author/illustrator Susan L. Roth are on display in the exhibit "Visualizing Story: Art from Children's books" in TETC Room 226 from April 11-May 11. An opening reception is 5 p.m. Friday, April 11.

Roth's books have received such awards as the New York Times Best Illustrated Book of the Year and the Boston Globe's Horn Book Award. The Mangrove Tree, created with Cindy Trumbore, won the Green Earth Book Award in children's nonfiction in 2012 and her Parrots Over Puerto Rico is a 2014 Green Earth Book Award nominee.

These events are free and the public is invited.

Throughout the week, Williams-Garcia, Collier, Roth and others including Australian husband-and-wife publishing duo Frané Lessac and Mark Greenwood, author and photo illustrator Shelly Rotner, and David Hyde Costello, a writer of children's stories, songs and plays, will visit local schools.

The festival concludes with a Literature Across the Curriculum Conference on Saturday, April 12. Many of the visiting authors are presenting, along with Dr. Teena Ruark Gorrow of SU's Teacher Education Department, whose passion for bald eagles led her to co-author Inside a Bald Eagle's Nest with eagle biologist/researcher Craig A. Koppie. Together they captured the nesting behaviors of America's national symbol.

For more information call 410-543-6030 or visit http://faculty.salisbury.edu/~elbond/childlitfestival.htm.