Monday, August 20, 2007
SU Hosts 'African American Cultural Celebration'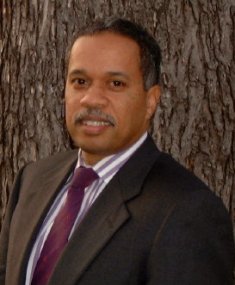 SALISBURY, MD---From the joyful notes of the Preservation Hall Jazz Band and the Harlem Renaissance Orchestra to the soulful voices of the American Spiritual Ensemble, Salisbury University comes alive with music this fall during its "African American Cultural Celebration" events series.
"The series highlights the life and work of influential African Americans whose personal contributions and sacrifices helped shaped our nation," said June Krell-Salgado, director of the Office of Cultural Affairs.
On September 18, SU welcomes Juan Williams, Emmy Award-winning senior NPR correspondent and author of the nonfiction bestseller Eyes on the Prize: America's Civil Rights Years, 1954-1965. His talk accompanies an SU screening of Eyes on the Prize, a critically acclaimed 14-part documentary of true stories from the Civil Rights era which begins S
eptember 4.
Also in September, Dr. Dean Ravizza of SU's Department of Health, Physical Education and Human Performance discusses his work rehabilitating children whose youth was cut short by forced military service in war-torn Uganda.
In October, SU celebrates jazz with the Preservation Hall Jazz Band, straight from the heart of New Orleans' French Quarter, the birthplace of this extraordinary musical genre. The world renowned group whose founding members played with such pioneers as Jelly Roll Morton and Louis Armstrong performs October 10. The concert is complemented by the six-part series Looking at Jazz, which begins September 26.
Bring a lawn chair and dancing shoes for another series highlight – the Harlem Renaissance Orchestra on October 25, outside in Red Square. Founded some 20 years ago, the group's 10 veteran musicians and many talented young performers revive and preserve the music of the Big Band Era.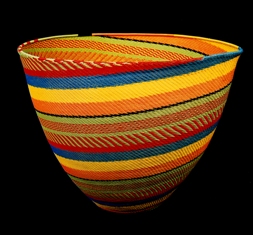 The fall series continues with a November 3 performance by the American Spiritual Ensemble, featuring John Wesley Wright of SU's Department of Music. The group has enchanted audiences across the U.S. and Spain with renditions of spirituals, created by slaves for deliverance and communication. A screening of the ensemble's PBS documentary The Spirituals is shown the night before.
Throughout the semester, the exhibit "Wired: Zulu Telephone Wire Baskets from Africa" is on display September 7 – October 12 in the Fulton Hall Foyer and October 17 – November 16 at the Center for International Education.
Sponsored by the Office of Cultural Affairs, all events are free and the public is invited. For times, dates, locations and more information call 410-677-4685 or view the cultural events calendar on the SU web site at www.salisbury.edu/calendars.