Tuesday, April 11, 2017
SU Hosts 16th Relay for Life April 28-29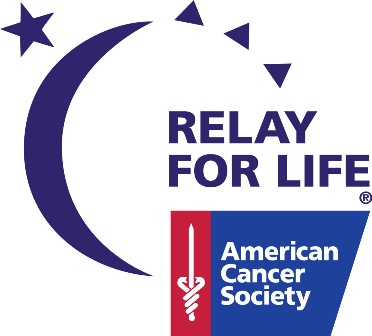 SALISBURY, MD---Since 2002, Salisbury University's Relay For Life has raised over $1 million for the American Cancer Society (ACS). The goal for this year's 16th event: continue the push toward $2 million.

SU's Relay is consistently among the top collegiate Relays in the nation, and organizers anticipate another highly successful event. Opening ceremonies for the American Cancer Society's signature fundraiser begin 6 p.m. Friday, April 28, at Maggs Physical Activities Center. Closing ceremonies are 6 a.m. Saturday, April 29. This year's theme is "Cancer: Not Here, Not There, Not Anywhere." SU students Siena Manoogian and Mary Holden co-chair the event.

Cancer survivors from campus and the greater community are invited to participate in a survivors lap and reception, sponsored by the Salisbury University Foundation, Inc., immediately following opening ceremonies. Survivors also may opt to be a virtual survivor and be recognized without attending the event. Other activities include the Miss Relay pageant, silent auction, Zumba, on-site haircuts for Locks of Love and a 3 a.m. Nerf war. To register for the survivors lap and other activities, visit www.surelay.org and click "Sign Up," then "Walk the Survivor Lap."

"I love our Relay at Salisbury University because it allows the community and university to come together for one night of fun and hope to fight against a disease that affects too many of us," said Holden.

More than 60 teams representing over 1,000 SU students, faculty, staff, families and community members are expected to participate in the 2017 Relay. More than $38,000 has been raised so far, with more expected through the evening of the event. All proceeds benefit cancer research, education, patient services and advocacy programs. Last year's donations topped $120,000.

SU has twice been named one of only 20 "Leaders of Hope" by Colleges Against Cancer (CAC), an ACS program that unites college students, faculty and staff from more than 300 campuses in the fight against cancer. SU also was named CAC's "Rookie of the Year" Relay chapter, and the University's CAC chapter won an Outstanding Advocacy Award, one of only six honors given annually nationwide.

Other accolades include the Excellence in Student Service Group Award, the ACS South Atlantic Division Top Collegiate Fundraising Award and the Outstanding Administration Support Award.

The ACS is a community-based organization dedicated to eliminating cancer through efforts such as Relay For Life, which in the past two decades has spread to more than 4,500 U.S. communities and 12 foreign countries.

For more information or to register visit the SU Relay website at www.surelay.org.