Wednesday, May 9, 2012
SU Honors Four Distinguished Community Leaders
SALISBURY, MD---Four hard-working individuals and organizations dedicated to a vision of a caring community are the 2012 recipients of the Salisbury University President's Distinguished Community Leadership Awards. Their work is celebrated during SU's 86th year Spring Commencement on Saturday, May 19, at the Wicomico Youth and Civic Center.
Deborah Abbott and Habitat for Humanity of Wicomico County are honored during the 10 a.m. ceremony, and Dr. George Whitehead and the Salisbury Area Chamber of Commerce are recognized at 2 p.m.
Abbott devotes time to many nonprofits, in addition to her role as senior vice president and business development manager for Bank of Delmarva. "She brings people together and motivates [them] by modeling her own respect for others, a calm thoughtfulness and a sound moral compass," one nomination letter stated.
In addition to the Girl Scouts of the Chesapeake Bay Council's Lower Shore advisory group, Abbott has been actively involved with boards for Coastal Hospice, Peninsula Regional Medical Center, and the PRMC Foundation. She serves on the Hope and Life Outreach (HALO) board, has chaired the SU Foundation board, and is past president of the Salisbury Sunrise Rotary Club. Many also recognize her as host of the PAC 14 program, SU on the Air.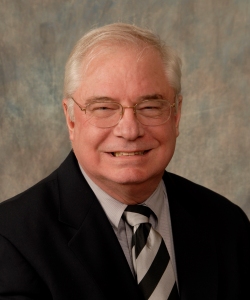 Whitehead is dedicated to helping youth develop leadership and reach their full potential. Since 1995, ShoreCorps/PALS (Partnerships for Adolescents on the Lower Shore), an AmeriCorps program which he initiated, has joined with over 20 agencies to support young people. The work of Salisbury's Promise, which he helped create, has led to five "100 Best Communities for Youth" awards.
According to one support letter, Whitehead "quietly and humbly ... impacts the lives of so many." In addition to teaching in SU's Psychology Department, he produces the Hometown Heroes television show, co-founded the summer Youth Leadership Academy at SU, and served for a decade on the Wicomico County Board of Education. Co-author of A Glorious Revolution for Youth and Communities, he also was instrumental in highlighting community projects that garnered Salisbury All-America City recognition in 2010.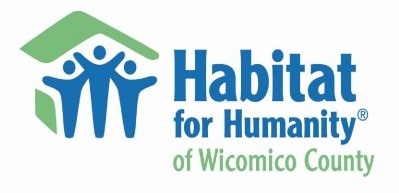 Habitat for Humanity has built community, hope and some 58 homes in Wicomico County during its 25 year history. Donations of time, supplies, skills and more than $6 million dollars have been reinvested in the region, transforming it and the lives of some 234 members of deserving low-income families. A support letter details the joy of a Habitat "mortgage burning" that celebrated a local homeowner's successful payment completion.
Habitat has helped revitalize and develop core city neighborhoods, and teach civic leadership through volunteer work. Among more than 10,000 volunteers have been many SU students. This strong partnership has continued since 1998, when SU became the first college chapter in the nation to raise funds and construct a home. Through Habitat International, the Wicomico organization also has built homes in Ghana, Africa.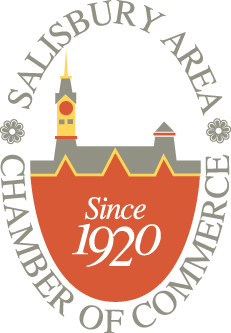 The Chamber of Commerce has been a strong advocate for Lower Shore businesses and communities for over 90 years. From supporting the update of a 10-year regional vision and goals, to sponsoring the annual Economic Forecast and Welcome Back Students Campaign, the Chamber is dedicated to improving the community through collaboration. The organization's job training programs, career days and internship opportunities also help young people and others develop workforce skills for the future.

In addition, the Chamber is recognized for spearheading area beautification projects and hosting legislative receptions that expose state leaders to regional issues. A nomination applauded the group for engaging "high caliber business and professional leadership in our community." Maryland's only accredited chamber, it has been ranked in the top 6 percent of all chambers in the United States.

SU's Community Leadership Awards are presented annually in two categories: individual and organization. Those in Wicomico, Worcester, Somerset, Dorchester, Accomack, Northampton and Sussex counties are eligible.

Past winners include the Community Foundation of the Eastern Shore; former Maryland Secretary of Agriculture Lewis Riley; Women Supporting Women and its founder, Sue Revelle; MAC Inc.; Henry Hanna, III; the United Way of the Lower Eastern Shore; Dr. Peggy Naleppa; Dove Pointe, Inc.; and Dr. Carolyn Stegman.

Admission to Commencement is by ticket only. For more information call 410-543-6030 or visit the SU Web site at www.salisbury.edu/communityleadership.