Tuesday, December 19, 2006
SU Faculty Emeritus Named to National Honey Board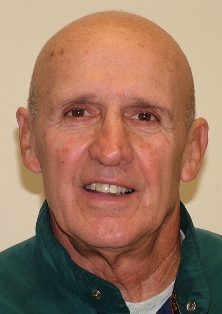 SALISBURY, MD---Salisbury University faculty emeritus and local master beekeeper Dean Burroughs has been appointed a member of the U.S. Department of Agriculture's National Honey Nominations Committee.
The committee nominates members and alternates to serve on the National Honey Board, which administers an industry-funded national research, promotion and consumer information program to increase honey consumption in the United States and abroad. Burroughs serves a three-year term on the board, ending in 2009.
"This allows me to go to local beekeepers and farmers and give them the most up-to-date information on honeybee pollination, marketing and honey production," he said. "I always have been pro-honey board, and this appointment gives me more insight into the process."
Burroughs is past president of the Maryland Beekeepers Association. He retains his ties to SU, teaching an outdoor education course in the Department of Health, Physical Education and Human Performance, which he chaired prior to his retirement in 2003.
For more information call 410-543-6030 or visit the SU Web site at www.salisbury.edu.