Tuesday, January 24, 2012
SU Electronic Gallery Presents 'Rick Silva: A Rough Mix' January 25-March 18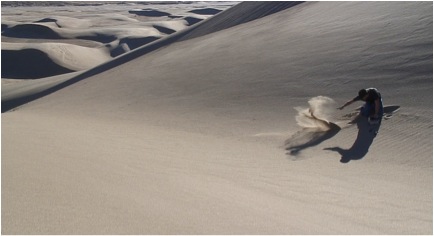 SALISBURY, MD---Works by pioneering new media artist Rick Silva are displayed at Salisbury University's Electronic Gallery, Teacher Education and Technology Center (TETC) Room 128, during the exhibit "Rick Silva: A Rough Mix" January 25-March 18.
A visiting artist talk is 5 p.m. Thursday, March 1, in TETC Room 152. An experimental art video game workshop, Unity 3D, is noon Friday, March 2, in TETC Room 352.
Silva's art has been shown in exhibitions and festivals worldwide, including Transmediale (Germany), Futuresonic (the United Kingdom) and Sonar (Spain). His works and research have been supported by the Whitney Museum of American Art and recognized by The New York Times, CBS Evening News and The Guardian (U.K.).
He has performed live multimedia works at London's E:VENT Gallery and Tokyo's Machida City Museum of Graphic Arts, and throughout North America, including Houston's Software Cinema Festival.
Gallery hours are 10 a.m.-7 p.m. Monday-Thursday, noon-4 p.m. Friday-Saturday. Admission is free and the public is invited.
For more information call 410-548-2547 or visit the Electronic Gallery Web site at www.salisbury.edu/electronicgallery.