Thursday, July 14, 2011
SU Electronic Gallery Presents Annual Summer Shorts Exhibition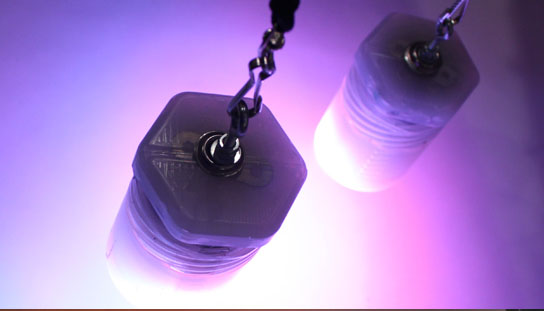 SALISBURY, MD---Salisbury University's Electronic Gallery presents its annual Summer Shorts exhibition through Friday, August 5, in Teacher Education and Technology Center Room 128.
The exhibit is an opportunity for artists to showcase five-minute works that may not otherwise gain mass exposure. By using digital technology, these projects are given a new context, underscoring a more documentary-style view.
Featured works include "Vincentflix" by Vince Kral, "The Orbitar" by Kate Riegle Van-Weist and Robert Guyser, and "Constellated Space" by Jeremy Stern, featuring excerpts from an original installation at the Sheppard Fine Arts Gallery in Reno, NV.
"The work that is timely quickly becomes the past as artists continue to explore the landscape of media and technology, and respond to it," said Preston Poe, head of SU new media studies.
"Viewers are encouraged to learn more about these artists, by visiting their Web sites, as there is a remarkable about of material and information which was condensed into these five minute presentations."
Gallery hours are 11 a.m.-4 p.m. Tuesday-Friday, noon-4 p.m. Saturday-Sunday. For more information call 410-543-2547 or visit the Electronic Gallery Web site at www.salisbury.edu/electronicgallery.