Monday, November 2, 2009
SU Dance Company Fall Showcase November 11-14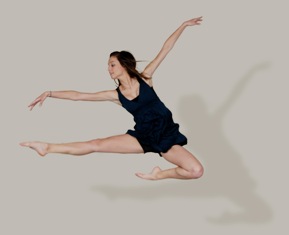 SALISBURY, MD---The Salisbury University Dance Company, directed by Mary Norton, hosts its 20th annual Fall Showcase 8 p.m. Wednesday-Saturday, November 11-14, in Holloway Hall Auditorium.
The production features premiere works by seven company members, as well as a jazz finale choreographed by faculty Jessica Hindman-Wheatley.
Hindman-Wheatley, who instructs University students in jazz and modern technique classes, is also the director of the Eastern Shore Dance Academy and the Cambridge Ballet Company. Her vibrant jazz dance, The Last Time, is set to music by Gnarls Barkley and features the entire 22-member company.
In Mr. Blue, a modern dance set to music by the Electric Light Orchestra, senior Katie Erdman, focuses on the concept of appreciating everyday beauty. Tricia May also uses modern dance technique in her work, The Journey. Set to music by artists Coldplay, Clint Mansell and Explosions in the Sky, May's choreography explores the quest for inner strength.
Presenting for the first time are choreographers Jordan Mitchell, Velia Biagianti, Felicia Grube, Jennifer De Chello and Jennifer Lawyer. Mitchell and Biagianti bring ballet technique to the popular music of One Republic and Martina McBride in their lyrical works.
Contemporary dance is represented in Grube's work Closer, set to music by Kings of Leon. Composer Alexandre Desplat provides the musical inspiration for De Chello's modern piece. The title tells it all in Lawyer's hip-hop Zombie Nation, to music by Justice and Jay Z.
This year's showcase benefits CLJ Baskets With Love, a local organization providing gift baskets to juvenile cancer patients. Admission is $10, $8 for seniors, teens and SU alumni. Children under 12 and SU ID holders are admitted free.
Reservations are not required. Tickets are available at the door beginning at 7:30 p.m. each night. For more information call 410-543-6353 or visit www.salisbury/theatreanddance.