Friday, November 18, 2011
SU Community Volunteers for the Holidays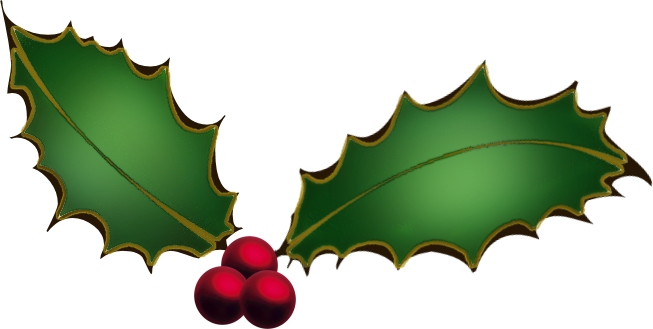 SALISBURY, MD---Salisbury University students, faculty and staff are preparing for the holidays with projects that benefit the whole community. The following is a sampling:
PET FOOD DRIVE: Blackwell Library reminds the community that people are not the only beings who are homeless and hungry during its annual "Be a Hero for Homeless Animals" supply drive to benefit animal shelters in Wicomico and Somerset counties. The drive runs through Friday, December 16. A list of needed items, such as dog and cat food, and collection boxes are located by the library's circulation desk.
SHOEBOX GIFT DRIVE: SU student-athletes got in the holiday spirit as they participated in a shoebox gift drive. The drive was run by the SU Student-Athlete Advisory Committee (SAAC), allowing students to collect food, games and educational materials for less fortunate children in the Salisbury area. Salisbury's 21 varsity athletic teams and athletic training staff gathered items for the drive.
SHEILA'S KIDS: SU communication arts students in Drs. Chrys Egan and Melanie Trenary's classes have worked with the Sheila's Kids Mentor Project throughout the semester, assisting 15 area underprivileged children by serving as pen pals, hosting a Thanksgiving festival, serving McDonald's Happy Meals at their homes and delivering Thanksgiving dinners to their families.
HOME AND ABROAD: Early childhood education students will prepare and serve Thanksgiving dinners to families in the Salisbury area. One class is also involved in the Peace Exchange of international art and message of peace between students of the world. Their artwork will go to Kathmandu, Nepal, while postcards will be sent to Cape Coast, Ghana and Medellin, Colombia.
DECK THE (RESIDENCE) HALLS: SU's Residence Hall Council is sponsoring one area child in need per hall this Christmas. Campus residents are encouraged to donate toys, clothes and other items for their building's child.
EIN FROHES FEST: SU's German Club is partnering with the Wicomico County Sheriff's Office to adopt a local family for the holidays. Using proceeds from its annual Oktoberfest celebration, the club will purchase toys, games, clothes and crafts for the family's three children.
LETTERS FROM SANTA: Alpha Phi Omega is collecting letters to Santa Claus from local schoolchildren and responding with festive messages and candy canes. Its members also volunteer monthly with the HALO (Hope And Life Outreach) Ministry's soup kitchen, will assist Worcester County GOLD (Giving Other Lives Dignity) by providing gifts for a local family in need and are assisting with two canned food drives for the Joseph House Christian shelter.
RINGING THE BELLS: Students, faculty and staff from SU's Franklin P. Perdue School of Business are ringing bells at local stores for The Salvation Army's annual Kettle Campaign. The Salisbury Pops, conducted by Lee Knier of SU's Department of Music, also provided a donation kettle during its annual holiday concert. Contributions provide Christmas dinners, clothing, and toys for families in need.
CHILDREN'S SHOPPING TOUR: Members of Alpha Phi Omega, Phi Gamma Mu, Omega Mu and other campus organizations helped chaperone children in need when they purchased gifts for loved ones and themselves during the Salisbury Jaycees' annual Children's Christmas Shopping Tour.

TOYS FOR TOTS: Participants in the SU Intramural Office's annual Turkey Trot 5K Fun Run were asked to bring in a toy or make a $5 donation to Toys For Tots. The Perdue School (pictured at left) and SU's Ward Museum of Wildfowl Art also collect Toys For Tots.
A DAY OF THANKSGIVING: SU's Institute for Public Affairs and Civic Engagement (PACE) partnered with the University of Maryland Eastern Shore to provide food boxes for Thanksgiving to some 300 families in Wicomico County. UMES distributed another 300 boxes in Somerset County.
WARD VOLUNTEERS: Throughout the year, volunteers at the Ward Museum lead field trips and tour groups, assist with outreach at community events, help with activities at the museum, catalog and organize library holdings, lead a weekly story hour and craft session at Parkside High School's preschool program and help keep the museum and its grounds clean for visitors.
SEMESTER OF GIVING: Students in Paula Morris' promotions classes have spent the semester organizing and hosting fundraisers for area non-profit organizations, including Kids of Honor, the P.J. Aldridge Foundation, Women Supporting Women, the McJilton Scholarship Fund, the American Cancer Society, the Salisbury Zoo, the Maryland Food Bank and WXSU.
Additional SU organizations that would like their events to be listed should send them to jfrhodes@salisbury.edu. This list will be updated throughout the holiday season.