Wednesday, November 1, 2017
SU Commemorates Veterans Day Weekend November 10-12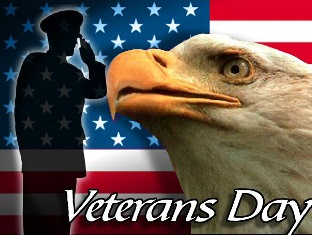 SALISBURY, MD---Salisbury University commemorates Veterans Day weekend, November 10-12, with a trio of campus events.

SU's annual Veterans Day ceremony is 2 p.m. Friday, November 10, on the front steps of Holloway Hall. The event includes a presentation of colors by the SU ROTC and music by the SU Brass Ensemble, directed by Lee Knier, as well as community speakers. A reception follows in the Holloway Hall Social Room.

Veterans with ID receive free admission to the annual Regents' Cup football game between SU and Frostburg State University on Saturday, November 11, at Sea Gull Stadium. Game time is TBD, depending on the timing of SU field hockey playoffs that day.

On Sunday, November 12, SU hosts a screening of the 2014 documentary Project 22 at 5 p.m. in Perdue Hall's Bennett Family Auditorium.

The film follows two combat-wounded veterans on a 22-day, 6,500-mile motorcycle ride from San Francisco to New York, symbolizing the 22 U.S. military veterans estimated to take their own lives every day. Along the way, the filmmakers spoke with researchers, mental health clinicians, educators, combat stress experts and many veterans who had contemplated suicide.

Admission to the ceremony and film screening is free and the public is invited. For more information call 410-543-6189 or visit the SU website at www.salisbury.edu.