Tuesday, April 11, 2017
SU Children's and Young Adult Literature Festival Apr. 22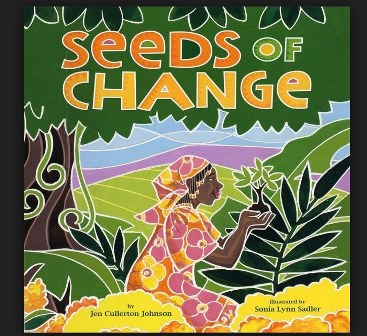 SALISBURY, MD---Salisbury University's 16th annual Children's and Young Adult Literature Festival pays tribute to its late founder with the theme "Celebrating the Legacy of Dr. Ernie Bond."

The event is 8:30 a.m.-3:30 p.m. Saturday, April 22, in SU's Curriculum Resource Center, Conway Hall Room 226.

Bond, longtime educator and former chair of SU's Teacher Education Department, began the festival in 2002. He passed away unexpectedly last September. This year's event features 10 authors and illustrators who share their "Ernie stories" in his memory.

Those attending also have the opportunity to contribute to the Ernie Bond Memorial Book Drive. New and used children's books for reading levels from birth to age 13 (with an emphasis on birth through age 9) are accepted, as are monetary donations.

Other festival highlights include the presentation of the inaugural Sonia Lynn Sadler Diverse Illustrator Award. Sadler was the illustrator of Seeds of Change (2011), a seminal work promoting environmental stewardship for children. While she died of cancer in 2013, her work continues to inspire many illustrators to explore diversity, social justice and the environment.

The award will be given annually to an illustrator of color who is starting out in children's books and addresses environmental stewardship or other social justice themes in a way that engages young audiences.

The award was initiated by Seeds of Change author Jen Cullerton Johnson, who invited Drs. Bond and Patricia Dean of SU to work with her to launch it. The first recipient is Eric-Shabazz Larkin for his work in Farmer Will Allen and the Growing Table.

The conference also include several panels and discussions:

• "Nature Generation (NatGen): Green Earth Book Awards" with Jenny Schmidt (NatGen is donating more than 300 books to the Curriculum Resource Center and the Salisbury Book Festival);

• Environmental panel with Green Earth Book Award winners Shelley Rotner, Karen Romano Young and Ali Benjamin, moderated by Amber Meyer;

• "Adrian Fogelin's Children's Novels and the Front Porch Library" with moderator Brittney Miller;

• "Africana Awards" with author Karen Leggett Abouraya, moderated by Jazzmin James and KaiLea Stiffler; and a

• Social justice panel with illustrators Bryan Collier and Jeffrey Weatherford, and author Carole Boston Weatherford, moderated by Erin Stutelberg.

Also featured are poster presentations by SU children's literature students, book signings by all 10 featured artists and illustrators, and a raffle for children's books.

Sponsored by SU's Samuel W. and Marilyn C. Seidel School of Education and Professional Studies, and Teacher Education Department, admission is $35, $20 for SU faculty, staff and students. Lunch is included. To register, and for a full list of activities, visit the festival website at www.salisbury.edu/childlitfestival.

The Children's and Young Adult Literature Festival also is part of this year's inaugural Salisbury Book Festival.

For more information call 410-543-6509 or email Dean at pkdean@salisbury.edu.