Monday, August 29, 2011
SU Ceremony to Remember Victims on 10th Anniversary of 9/11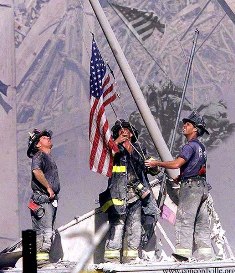 SALISBURY, MD---Salisbury University honors those who lost their lives during the September 11, 2001, terrorist attacks on the 10th anniversary of the tragedy.

The community is invited to gather in front of Fulton Hall by 8:40 a.m. Sunday, September 11, for a ceremony including a vocal performance by tenor John Wesley Wright of the SU Department of Music. A moment of silence at 8:46 a.m. commemorates the first plane crash into the World Trade Center, followed by a tolling of the Holloway Hall clock tower chimes.

The Charles R. and Martha N. Fulton School of Liberal Arts sponsors the ceremony. For more information call 410-543-6030 or visit the SU web site at www.salisbury.edu.