Monday, March 5, 2012
SU Celebrates Women's History Month Through Mar. 26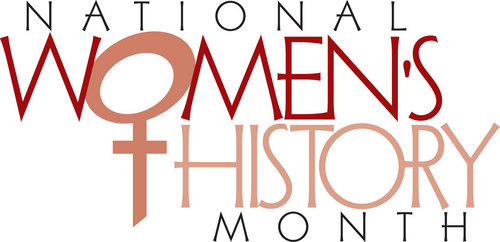 SALISBURY, MD---Salisbury University commemorates Women's History Month 2012: Celebrating Diverse Women, the Jewels of the World with a series of presentations and films in March.
The series begins with a screening of 2006 Brazilian film The House of Sand 7 p.m. Monday, March 5, in the Great Hall of Holloway Hall. Part of SU's Bridges to the World international film series, the movie follows three generations of women from 1910-1969 as they eke out a living from the hostile Maranhão Desert. Directed by Andrucha Waddington, the film is shown in Portuguese with English subtitles and includes mature content.
An intercultural circle of women comes together during "A Day in the Life of a Woman: Now and Then, Here and There" 7 p.m. Monday, March 12, in the Fireside Lounge of the Guerrieri University Center. Panelists Crystal Dickerson, Rizia Sultana, Dr. Louise Detwiler, Lubomira Manova, Dr. Anjali Pandey, Rosa Williams, Moushumi Chakraborty, and Keren Richardson share their perspectives and experiences on being a woman today, as well as what it meant in the past. Light refreshments will be served.
SU's Caribbean Student Association partners with Women Supporting Women for the educational presentation "Breast Cancer and You!" 6 p.m. Tuesday, March 13, in Perdue Hall Room 151. A screening of the 2011 documentary Miss Representation follows at 7 p.m. in Perdue Hall's Bennett Family Auditorium.
The 2011 Sundance Film Festival selection examines the portrayal of women in media. Directed by actress, activist and documentary filmmaker Jennifer Siebel Newsom, the film includes stories and reflections from Condoleeza Rice, Katie Couric, Nancy Pelosi, Geena Davis, Lisa Ling, Jane Fonda, Margaret Cho, Rosario Dawson, Rachel Maddow, Jean Kilbourne and Gloria Steinem, among others.
A panel discussion follows. Panelists include Delmarva Public Radio news personality Jamyla Krempel; WBOC news anchor Ko Im; Heather Molnar Duma, U.S. Congress constituent liaison; Dr. Terry Rentner, director of Bowling Green State University's School of Media and Communication; and SU Student Health Services Director Jennifer Berkman. Dr. Lori DeWitt of the Communication Arts Department moderates.
Dr. Tara Rodgers, assistant professor of women's studies at the University of Maryland, College Park, discusses contemporary electronic music practices throughout the history of female disc jockeys, remixers, composers and more during "Pink Noises: Women in Electronic Music and Sound" 2 p.m. Monday, March 26, in Teacher Education and Technology Center Room 156. Rodgers teaches a master class at 4 p.m. in Fulton Hall Room 112.
The series culminates with a student-only empowerment workshop, "My Picture of Me: A Women's Self Esteem Workshop," created by Melanie Trenary of the Communication Arts Department, with nationally renowned author and speaker Jennifer Beckham as the featured speaker. Participants explore the impact of images and messages on self-esteem and different ways of viewing themselves to create a new "Picture of Me." The workshop is 6-8 p.m. Monday, March 26 in Perdue Hall's Bennett Family Auditorium.
Beckham found herself caught in a cycle of destructive behaviors, including an eating disorder, depression and thoughts of suicide. Today, she travels the country discussing similar challenges plaguing today's young women and how she overcame hers. Her book, Get Over Yourself! Seven Principles to Get Over Your "Self" and on with Your Destiny, has received rave reviews in the media and on Web sites including Amazon.com. She is also the founder of Jennifer Beckham Ministries. Activities for students are provided before and after her talk.
Sponsored by the Women's History Month Committee, offices of Cultural Affairs and Diversity, departments of Music and Communication Arts, the Center for Student Achievement and the Caribbean Student Association, admission to all events is free and the public is invited unless otherwise noted.
For more information call 410-543-6030 or visit the SU Web site at www.salisbury.edu.