Monday, March 5, 2018
SU Celebrates Women's History Month March 6-31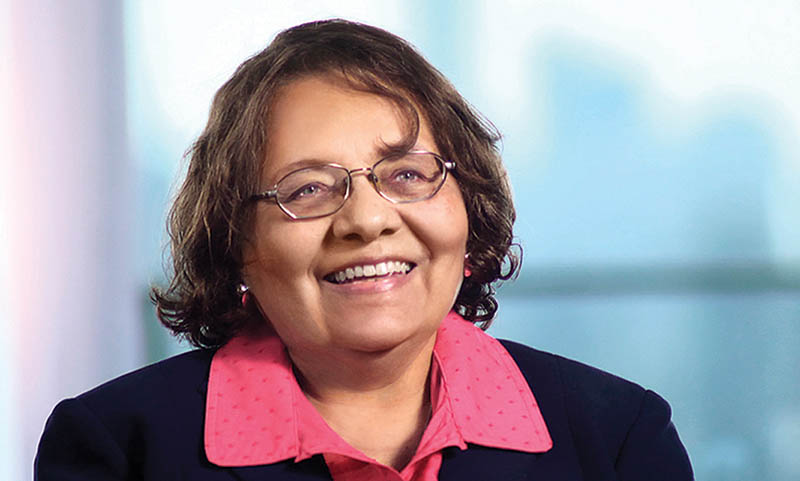 SALISBURY, MD---Salisbury University celebrates Women's History Month with a series of events in March.
Activities begin with a screening of the PBS documentary Sisters of '77, chronicling the progression of women's rights in the U.S. since the first federally funded National Women's Conference in November 1977. Sponsored by SU's Fulton Public Humanities Committee, the event is 7 p.m. Tuesday, March 6, in Fulton Hall Room 111. A roundtable discussion follows.
Through Saturday, March 31, SU Art Galleries hosts the exhibit "Still They Persist: Protest Art of the 2017 Women's Marches" by FemFour, a Cincinnati-based group of artists and art advocates, in the University Gallery of Fulton Hall.
The display includes posters, placards, sculptures, textiles and photos created by advocates who participated in last year's Women's March in Washington, D.C., and "sister marches" throughout the U.S.
The items are curated from local archives, as well as the collection of FemFour founder and philanthropist Sarah Vance Waddell, who originally collected them for her personal home gallery.
Events culminate with the presentation "The Civil Rights Movement of the 1960s: A Legacy for Today" with civil and women's rights activist Diane Nash. She speaks at 7 p.m. Wednesday, March 28, in the Patricia R. Guerrieri Academic Commons Assembly Hall.
A Chicago native, Nash witnessed Southern racial segregation for the first time when she moved to Nashville to attend Fisk University in the late 1950s. The jarring experience was transformative. By the 1960s, she became a household name in the national civil rights movement.
In 1959, Nash attended nonviolent protest workshops led by the Rev. James Lawson of the Nashville Christian Leadership Conference. Later that year, she participated in impromptu sit-ins to protest exclusionary racial policies in the city's downtown lunch counters.
She was elected chair of the Student Central Committee due to her reputation from these sit-ins and her nonviolent protest philosophy. In 1960, she led many of the student protests that grew following mass sit-ins in Greensboro, NC, ultimately leading Nashville to become the first southern city to desegregate lunch counters.
Several months later, she joined other students from the South in Raleigh, NC, to form the Student Nonviolent Coordinating Committee. In 1961, she helped coordinate and participated in the Congress of Racial Equality's historic Freedom Rides to protest segregated bus terminals in the South.
Following the rides, she became a full-time organizer, strategist and instructor for the Southern Christian Leadership Conference (SCLC), led by the Rev. Dr. Martin Luther King Jr. She also moved to Mississippi, where she helped organize voter registration and school desegregation campaigns.
Arrested dozens of times during the movement, Nash and her husband, James Bevel, earned the SCLC's prestigious Rosa Parks Award. In presenting the honor, King singled out their contributions to the Selma, AL, right-to-vote movement, which eventually led to the Voting Rights Act of 1965.
In 1966, Nash turned her attention to what she saw as another social injustice, joining the Vietnam Peace Movement. She remained involved in political and social transformation throughout the next several decades, including serving as an activist for women's rights in the 1970s and '80s. Now in her late 70s, she continues to speak out for social change.
Sponsored by SU's Women's History Month Committee, admission to all events is free and the public is invited. For more information call 410-543-6030 or visit the SU website at www.salisbury.edu.