Tuesday, February 3, 2015
SU Celebrates Women's History Month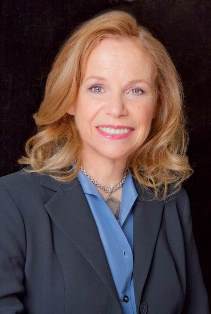 SALISBURY, MD---Salisbury University celebrates Women's History Month with a series of presentations, films and special events in March.

Motivational speaker and author Neen James keynotes the series 7:30 p.m. Tuesday, March 10, in Perdue Hall's Bennett Family Auditorium. The international productivity expert, originally from Australia, has written books on real-world strategies for work and life, including Folding Time: How to Achieve Twice as Much in Half the Time and Work Life Balance Is a Myth: How to Achieve Work Life Integration.

Also speaking during the celebration is businesswoman, author and philanthropist Mitzi Perdue. She serves as SU's Perdue Executive Leader lecturer 3:30 p.m. Tuesday, March 3, in Holloway Hall Auditorium. A reception follows in the adjacent Social Room.

The panel discussion "Women's History in the Making" is 7:30 p.m. Thursday, March 26, also in Bennett Family Auditorium. Moderated by Dr. Melanie Perreault, SU associate provost and professor of history, topics and panelists include:

•"Reproductive Rights and Religious Considerations Post-Hobby Lobby" with Leslie Woodcock Tentler, author of Catholics and Contraception: An American History;

•"HIV/AIDS Activism from the Streets to Washington, D.C." with Deesha Dyer, activist and hip-hop journalist;

•"Federal Campus Safety Policies and Reporting" with Humberto Aristizabal, SU associate vice president of institutional equity and Title IX coordinator; and

•"Transgender Women's Experiences on Campus" with Kiani Bailey, president of SU's LGBTQ Alliance.

Films screened during the celebration, in Fulton Hall Room 111, begin with The Life and Times of Rosie the Riveter, a documentary about working women during World War II, 7 p.m. Wednesday, March 4. A panel discussion on the legacy of "Rosie the Riveter" in the 70 years since the war's end follows. Panelists include Drs. Maarten Pereboom, dean of SU's Charles R. and Martha N. Fulton School of Liberal Arts, Victoria Pass of the Art Department and Kara French of the History Department.

The national LUNAFEST film festival returns to SU 3 p.m. Sunday, March 8, in the Wicomico Room of the Guerrieri University Center. The national event, sponsored by LUNA, makers of the Whole Nutrition Bar for Women, spotlights films made by women with intelligent, funny and thought-provoking themes. Admission is $20 in advance, $25 at the door. Students receive a $10 discount with ID. Tickets are available in advance at the Guerrieri University Center Information Desk until 3 p.m. Friday, March 6. Proceeds benefit the Life Crisis Center. For more information, or to purchase tickets online, visit www.lunafest.org/salisbury0308.

The PBS American Experience documentary The Pill is shown 7 p.m. Wednesday, March 25, focusing on the 1960 U.S. Food and Drug Administration approval of the contraceptive pill and its impact on American culture. "Women's History in the Making" panelist Tentler is featured in the film. A roundtable discussion led by Dr. James Burton of the Communication Arts Department, with Tentler, follows.

Rounding out Women's History Month events is the exhibit "Weaving the Story of Women's Lives" March 1-31 at Blackwell Library. The exhibit continues as SU's Edward H. Nabb Research Center for Delmarva History and Culture, 190 Power Street, hosts a "Women's History Student Showcase" from March 23-May 31. SU history M.A. candidates designed the displays for both venues.

Sponsored by the SU Women's History Month Committee, admission to all events is free unless otherwise noted, and the public is invited. For more information call 410-543-6030 or visit the SU website at www.salisbury.edu.