Friday, May 13, 2011
SU Celebrates Successes of 2011 Graduates
SALISBURY, MD---Salisbury University graduates the largest class in its history—some 1,539 students—during 85th year Spring Commencement ceremonies on Thursday, May 19, at the Wicomico Youth & Civic Center. Among them are: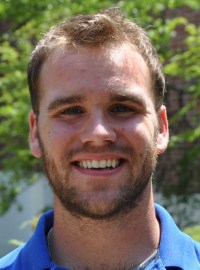 Bobby Audley of Liverpool, NY – For Audley, a political science and history major and SU's afternoon commencement speaker, SU wasn't exactly love at first sight. He had enrolled as a freshman with ambitions of playing for the championship men's lacrosse team. When he didn't make the cut, he transferred to Mercyhurst College in Pennsylvania. Although he enjoyed playing lacrosse, he missed SU—so much so that, a semester later, he transferred back. Returning "was the best decision I've ever made," he said.
Eventually, he did get to play for a championship SU lacrosse squad—the club team—which took the National College Lacrosse League Division I title in 2010. From "Ms. Barbara" in the dining hall to Catholic Campus Ministry to the Atheist Society to the Quidditch Club, he said "we have a culture here at Salisbury that embraces everyone." He believes this culture has prepared graduates to be agents of change in the greater community—and world.
Maxence Carro of Orleans, France, and Arthur Muguet of Grenoble, France – Two French exchange students are earning two degrees in three years: A master's in management from Grenoble Ecole de Management and an M.B.A. from SU.
A first time visitor, Carro (left) said his Salisbury classmates were really open-minded: "I've been very welcomed. I've met some good friends and hopefully we'll keep in contact for a long time." After graduation, he is seeking an investment banking internship that he hopes will turn into a job.
Muguet, who lived in Ridgewood, NJ, with his family for four years as a teenager, said: "I wanted to come back because I thought it would be cool to have a college degree from the United States." He will be working at Procter & Gamble's European headquarters in Geneva, Switzerland.
"I'm pretty excited to graduate," Carro said. "We don't have this kind of big ceremony in France, it's much more informal. I want to take a nice picture and have a diploma that I will keep all my life and show to my family."
Before leaving, the two friends are flying to Las Vegas and renting a car for a two-week West Coast road trip with Grenoble exchange students from other American campuses. Carro can't wait: "We wanted to see the other part of the country to get an overview. Maybe if I come back I'll try to visit the middle."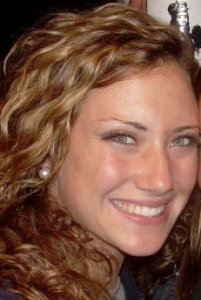 Lauren Ellis of Delmar, DE – Ellis comes from a long line of SU nursing alumni: Her sister, Shea, graduated in 2003 and is now a certified registered nurse anesthetist in Tennessee; their mother, Marti, graduated in 1982 and is an oncology nurse at Peninsula Regional Medical Center.
"I came to SU because I knew from their experiences that it was an accredited, high-quality B.S.N. program," she said. "For me, it was ideal to be able to go to a college close to home that is known nationally for nursing."
Her medically-minded family influenced her choice of major: "We all love the sciences, and I just enjoy being able to help others. The nursing faculty demand so much from you and push you to make the correct choices."
After graduation, she plans to seek a nursing job in Alaska.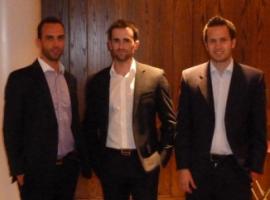 Felix Held, Tobias Langer and Alexander Spangenberg of Berlin, Germany – Studying on the Lower Eastern Shore has been refreshing for three German exchange students who came from a city of some 3.5 million people. They are enrolled in a dual-degree program that allows them to earn an M.B.A. from SU and a master's in engineering from Technische Universität Berlin.
"SU is quite different from a German university; we are used to about 100 people in one lecture hall," said Held (center), who is studying in the United States for the first time on a student Fulbright grant.
Spangenberg (left), also on a Fulbright, said: "There is a much more interactive way of studying here. Instead of lectures and theoretical discussions, you have a lot of stimulation, like group work and presentations, in every class."
Throughout the year, Langer, who received a travel grant from the German government, took time to visit several other U.S. cities, including Boston, New York and Miami. He said: "You can't be anonymous here. I had to open myself, and that's been a good experience."
After graduation, all three are returning to Berlin to finish their studies.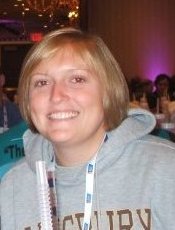 Ali Horkey of Waldorf, MD – Horkey was 16 when she was diagnosed with acute lymphoblastic leukemia. She was treated in Germany, where her family lived at the time.
Now a senior management major, Horkey has been raising money for the society through SU's Relay For Life for the past four years. At the 2011 event, she spearheaded survivor activities and a team.
"SU and Relay For Life taught me organizational skills and how to manage programs and people," she said. "My experiences helped me understand how to motivate people to complete a task or goal. The academic staff is very supportive, and the depth of knowledge that my instructors in the Perdue School of Business shared has prepared me for the future. I have enjoyed every minute of being a student at SU and am ready to accomplish any challenge that comes my way."
After graduation Horkey is moving to Frankfurt, Germany: "I plan on traveling throughout Europe and experiencing the different cultures and cities, and learning more about the history of the continent. I am going to take a few German language classes and explore options for attending graduate school overseas."
Edward Howard Jr. of Cambridge, MD – An art major, Howard is the recipient of the SU Library Prize for his pastel drawing titled Human Condition 1 (right).
Depicting a red-headed male wearing earbuds and gray hoodie, the piece was on display in Fulton Hall Gallery and will become part of the permanent Blackwell Library Collection. The cash prize is reserved for pieces of exceptional quality, ensuring that the early work of distinguished young artists is preserved and displayed at their institution.
In an artist statement about his work, Howard said: "The art I have created was to study the figures, bone and muscle structure for a career as a forensic sketch artist for a Maryland police organization." He added that he wants viewers to "enter into the work and establish their own connection" because that "creates limitless meaning behind what the work is expressing."
Howard comes from a long line of SU students. His grandmother, Eileen Majors, is a graduate and his grandfather took night classes after Vietnam to complete his degree. Several cousins have attended and his brother is currently a sophomore.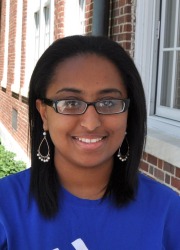 Yodahe Jaleta of Ethiopia – In 2005, Jaleta's parents moved to the United States from Ethiopia so their four daughters could have the best education possible. They settled in Ellicott City, MD, when Jaleta was a junior in high school.
"The whole purpose of us coming to the U.S. was for education," she said. "My parents wanted us to attend good colleges."
Jaleta knew she wanted to be a nurse – and she picked SU specifically for its program: "It's very competitive, and you have to work hard. I'm so glad I decided to come here for my degree. The professors are very receptive and open for questions."
Participating in the Nursing Department's first winter study abroad trip in Ecuador allowed Jaleta to see how public health systems work in that country. She also learned skills and gained hands-on practice at Atlantic General Hospital and through helping MAC, Inc. with home visits. Both internships led to job offers that Jaleta is still considering.
"For me, these experiences were eye-opening. They helped me realize I'm more of a community health kind of nurse," she said. "I want to focus on things like prevention rather than acute care."
While Jaleta's aunts are not able to travel from Ethiopia for SU's commencement, her parents and sisters will attend. The family actually is celebrating three graduations this month: her older sisters are earning degrees from Maryland Bible College and Pennsylvania State University.
"My parents are very happy," she said. "This is all they ever wanted for us."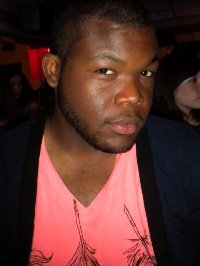 Alphonso Jones of Baltimore, MD – Jones, who was raised by a single mom in the inner city, defied all odds to attend SU. The nursing major is the first in his immediate family to graduate from college.
He visited SU on a campus tour and liked it, but once he found out how good the nursing program is, he was sold. "My mom worked in a hospital as an aide and then as a surgical tech, so she inspired me," he said. "She is the most proud; she jokes that it's her graduation."
Jones called the rigorous nursing program "the best and worst years" of his life. Quoting the Nicki Minaj song Fly, he summarized his time at SU: "I came to win, to fight, to conquer, to thrive. I came to win, to survive, to prosper, to rise."
Jones starts his job at the University of Maryland Medical Center's Intensive Care Unit in July – and he looks forward to walking to work!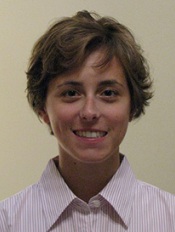 Sabrina Kunciw of Ocean Pines, MD – From conducting research on fish and studying abroad in Iceland to running an SU biology lab and taking honors courses on gardening, Kunciw has had a pretty hectic schedule for the past four years. In fact, faculty have called her the "poster child" for how to get the most out of college.
In addition to maintaining excellent grades and earning induction into Phi Kappa Phi and Beta Beta Beta honor societies, the biology major gained extensive lab research experience with Dr. Gene Williams.
"We've been studying fish and how their cell membranes change to adapt to colder temperatures," she said. "The project requires me to think critically and I've been able to do things that aren't normally taught in class." She collected data during an Arctic fishes course in Iceland and has presented her work 10 times in cities including Denver; Ithaca, NY; and Washington, D.C.
In her spare time, she minored in mathematics and chemistry; served as secretary for the Medical Careers Society; and developed a molecular biology curriculum, including genetics lab activities, for eighth-grade students in the Horizons summer program of The Salisbury School. Her dad, Dr. Don Kunciw of the Mathematics and Computer Science Department; her sister, Niki, an SU sophomore; and her mom, Janet, are among those who will cheer her on at commencement.
While Kunciw said she has the graduation blues, her education, luckily, won't stop at SU. A 2nd Lt. in the U.S. Army, she was accepted into the Army Health Professions Scholarship Program, which will completely pay for her to attend the University of Maryland School of Medicine.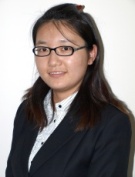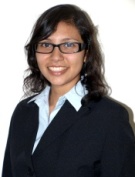 Sujuan Ma of Datong, China, and Gabriela Roncal of Lima, Peru – Ma (left) and Roncal are among a number of international students who are earning M.B.A.'s from SU's Franklin P. Perdue School of Business.
Ma decided to study abroad in Salisbury in fall 2009 after meeting Dr. Tylor Claggett of SU's Economics and Finance Department, a special Fulbright lecturer at Shandong University. She values her class experiences, which have improved her English skills, as well as her graduate assistantship with SU's Business, Economic and Community Outreach Network (BEACON).
"I explored real business and professional aspects of this country through diversified tasks at BEACON," she said. "It enlarged my knowledge base of this country and gave me a lot of great practice to help me grow professionally and to apply what I learned in class."
Roncal, who first earned a bachelor's in business administration at SU in 2009, has also been working at BEACON. She said: "I have learned so much. I also have had the opportunity to network and get more involved in the community. I have learned new tools and skills, and more about the American culture and other foreign cultures – our team is very diverse!"
After graduation, Ma will go home for the summer before starting her Ph.D. in finance at Georgia State University. Roncal will work full-time at BEACON.
Laura Oakley of Somers, NY – For Oakley, an elementary education major and SU's morning commencement speaker, SU was love at first sight. The feelings deepened as the University shaped her in ways she had not anticipated.
"My new ideas were welcomed," she said, and her professors' passion for learning was infectious. Now "I don't just want to be a good teacher; I want to be a revolutionary teacher." Like her mentors, she wants a career filled with passion.
She said two study trips abroad taught her that the pursuit of knowledge is an exciting and never-ending exploration. This summer, she hopes to put her training to good use as an assistant environmental science teacher at the University of Maryland Center for Environmental Science's Horn Point Laboratory in Cambridge, MD. After that, she wants to remain in Maryland and teach.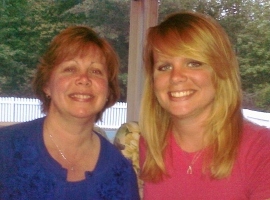 Joanna and Lindsay O'Neal of Seaford, DE – SU's commencement will be an all-day event for the O'Neal family.
Joanna, a developer/analyst in SU's Information Technology Department, earns an M.B.A. during the morning ceremony. Her daughter, Lindsay, earns a bachelor's degree in communication arts in the afternoon.
The mother-daughter duo said they are glad to be graduating.
Joanna has been working on her degree part-time since 2005. She originally earned a bachelor's in computer science in 1984 and worked for First National Bank of Maryland/Allfirst for 18 years before being hired at SU. She hopes her M.B.A. will be useful in starting a small-business later in life – after she finishes putting two other children through college.
"It was a little difficult working and going to school most nights, but they've all been pretty supportive," she said.
Lindsay, who for two years has been a student assistant for the SU Foundation, will head to either the University of South Carolina or Temple University in the fall. She has been accepted into sports management programs at both campuses.
Elizabeth Shelton of Salisbury – For Shelton, the opportunity to conduct an undergraduate research project was a highlight of her college career.
The medical laboratory sciences major tested ice hockey gloves at the Harrington (DE) Ice Hockey Rink before and after they were run through a Sani Sport machine. The device uses ultraviolet light to sterilize the gloves. Shelton found, however, that strains of MRSA survived on some 10 percent of gloves, while Staphylococcus aureus remained on some 80 percent.
"The results were surprising," she said, especially since the machines are used by professional athletic organizations including the National Hockey League.
The project was a good leadership opportunity that allowed her to grow and get a first taste of research success. Presenting the results to players and at SU's Student Research Conference also helped her gain confidence in public speaking.
After graduation, Shelton will edit her research for possible publication in Clinical Laboratory Science journal. She also begins work in Peninsula Regional Medical Center's micro biology lab – a job she landed thanks in part to her SU clinical rotations.
Hannah Townsend of Salisbury – For Townsend, participating in a sales competition led directly to a job.
The communication arts major and marketing minor was one of only two students from SU selected to participate in the National Collegiate Sales Competition in Atlanta, GA, this spring. There she participated in a 20-minute role-play scenario, requiring her to identify customer needs, overcome objections and close a deal.
Afterwards, at a job fair, she landed herself a deal with Sage, a business software company in Northern Virginia. They offered her a sales position and she starts May 31.
"SU's professors are amazing," she said. "They definitely care about their students. If it wasn't for the guidance of Professor Howard Dover, I wouldn't have this opportunity!"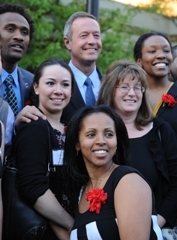 Habtam Ayalew of Ethiopia – Some 2011 SU graduates did not earn their degrees in Salisbury.
Ayalew (bottom center) is one of 15 students to earn bachelor's degrees in respiratory therapy through SU's satellite program at the Universities at Shady Grove. Originally from a rural community in Ethiopia, she is a recipient of one of only 18 Academic Achievement Awards from that campus.
In addition to being the proud mother of two, she was a guided study sessions leader for USG's Center for Academic Success, responsible for leading peer review sessions every week. She received a Pediatric Advance Life Support certification from the American Heart Association and completed the American Academy of Pediatrics' Neonatal Resuscitation Provider Program. She loves gardening and devotes her spare time to community service by organizing events for the Women's Board of Montgomery General Hospital. After graduation, she plans to continue her education and become a physician's assistant.
For more information call 410-543-6030 or visit the SU Web site at www.salisbury.edu.